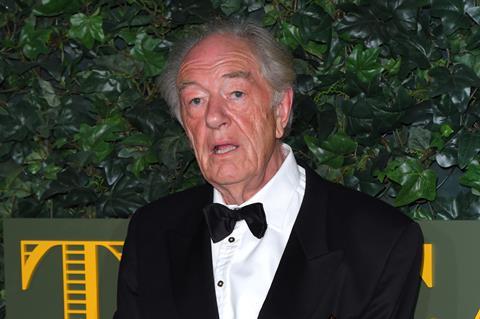 Michael Gambon, the Irish-English actor who excelled in Shakespeare productions and found later acclaim as Albus Dumbledore in the Harry Potter series, has died aged 82.
Gambon died in hospital following a bout of pneumonia.
A statement issued on behalf of his wife Anne Gambon and their son Fergus Gambon read,
"We are devastated to announce the loss of Sir Michael Gambon. Beloved husband and father, Michael died peacefully in hospital with his wife Anne and son Fergus at his bedside, following a bout of pneumonia. Michael was 82. We ask that you respect our privacy at this painful time and thank you for your messages of support and love."
Born in Dublin, Ireland in 1940, Gambon made his acting debut in a 1962 production of Shakespeare's Othello. He joined Laurence Olivier's National Theatre Company the following year, and went on to a substantial career on stage, including playing the title roles in Othello, Macbeth and Coriolanus among others.
He first appeared on screen in Olivier's 1965 Othello alongside Maggie Smith and Derek Jacobi; while his major screen breakthrough came in Peter Greenaway's The Cook, The Thief, His Wife & Her Lover in 1989.
Throughout the 90s and early 00s, he appeared in films including Barry Levinson's comedy Toys, Michael Mann's political drama The Insider and Robert Altman's murder mystery Gosford Park.
Gambon's best-known screen role is that of Albus Dumbledore, the wise headmaster of Hogwarts in the Harry Potter film series. Following the death of Richard Harris, who had played Dumbledore in the first two films, Gambon took on the role for 2005's Harry Potter And The Prisoner Of Azkaban – one of six films in which he played the character, ending with 2011's Harry Potter And The Deathly Hallows Part 2.
His other credits in this time included playing King George V in the Oscar-winning The King's Speech; and in two Wes Anderson films, 2004's The Life Aquatic With Steve Zissou and in the voice cast of 2009's animated Fantastic Mr. Fox.
His output slowed in recent years, but he continued working, as the voice of Uncle Pastuzo in Paddington and Paddington 2, as the narrator of the Coen Brothers' 2016 Hail, Caesar!, and in period dramas including 2017's Viceroy's House and Victoria & Abdul.
Gambon was nominated for the Golden Globe and Emmy for best actor in a mini-series or TV movie for Path To War in 2002; and won the SAG ensemble cast award for both Gosford Park and The King's Speech.
He received four Bafta TV awards for best actor, including for 1987's The Singing Detective, a BBC serial drama about a bedridden detective reliving his stories through his imagination.
He received the honorary Richard Harris award at the British Independent Film Awards in 2012; as well as 13 Olivier award nominations and three wins for his stage work.
He is survived by his wife Anne, their son Fergus, and his two sons Tom and Will from his relationship with Philippa Hart.