The Little Film Company is to give a market premiere to Miriam Kruishoop's Greencard Warriors at the American Film Market (AFM).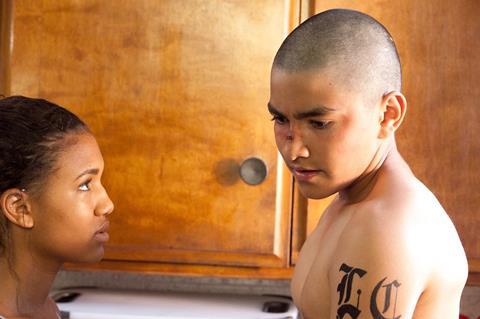 A hard-hitting drama about Latino immigrants and gang members in Los Angeles without legal papers, Greencard Warriors recently won a Best Director award at the 16th Los Angeles Latino International Film Festival. The film stars Manny Perez and Vivica A. Fox.
The film's associate producer, former PolyGram and Icon exec Stewart Till, put Dutch director Kruishoop in touch with Robbie Little earlier this summer.
The film was partly inspired by an article on non-US citizens serving in the US army in a bid to build a brighter future for their families. The film follows Angel, an undocumented 14 year-old Latino boy struggling to stay out of trouble after his father joins the military.
Greencard Warriors was made with support from an unlikely quarter - the LA-set movie received backing from the Netherlands Film Fund.
"We are in talks now for Dutch distribution," Kruishoop said of her film.
Kruishoop is a filmmaker and a photographer. Her debut feature Vive Elle, made while she was still a student at the Gerrit Rietveld Academy, premiered at the IFFR Festival in Rotterdam.
She is now writing a sports movie about Dutch boxer and former world champ Regilio Tuur, who overcame a heart murmur to become a professional athlete.
'It's very interesting, very dark story, like most boxers, ending up in jail for domestic violence like (Mike) Tyson and (Floyd) Mayweather but he (Tuur) was also someone who, when he was knocked down, he stood up and managed to survive in three continents," said Kruishoop.
The writer-director is aiming to make "a European gritty immigrant boxing story". Tuur is providing his full support to the project