EXCLUSIVE: Spanish-language drama recently premiered in Busan.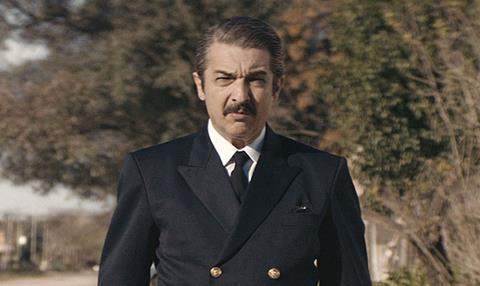 FilmSharks has licensed territories on 1970s-set Ricardo Darin thriller Captain Koblic following its recent international premiere in Busan.
Rights have gone in the US (Somos Distribution), Japan (Only Hearts), Australia and New Zealand (Bonsai), Colombia (Cinecolor) and Turkey (Filmarti).
The Buenos Aires-based sales agent is in advanced talks here with buyers for France, Italy and Germany.
Captain Koblic (formerly Koblic) previously sold to Disney for Latin America, Paris Filmes for Brazil, Dea Planeta for Spain and Seven Films for Greece.
Sebastian Borensztein directed the film about a Navy officer during Argentina's 'Dirty War' who refuses to take part in death flights and flees to a coastal city.
There he encounters a thuggish police chief played by Coppa Colpi winner Oscar Martinez.