South Korean agent makes sales to UK, Singapore, Thailand, Latin America and more.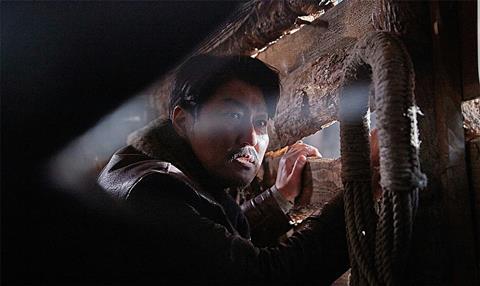 South Korean sales company Finecut has sealed a raft of additional deals on Kim Jee-woon's The Age Of Shadows [pictured], Na Hong-jin's The Wailing and Hong Sang-soo's Yourself And Yours.
The Age Of Shadows has been sold to the UK (Soda Pictures), Singapore (CJ E&M), Thailand (M Pictures) and Latin America (California Filmes). California Filmes also acquired The Wailing, which has also gone to Poland (Mayfly).
Yourself And Yours, which premiered in Toronto and won best director at this year's San Sebastian film festival, has gone to France (Les Acacia), Spain (La Aventura) and Taiwan (AV-Jet).
In addition, Finecut has sold Misbehavior, directed by Kim Tae-yong and produced by Ryoo Seung-wan, to Singapore (Clover Films), Taiwan (Creative Century) and Philippines (Viva Entertainment). The film is in post-production for Korean release in spring 2017.
Finecut has also sold The World Of Us, which premiered in Berlin, to Japan (Spring Has Come) and Turkey (SinemaTV).