EXCLUSIVE: Financing company offers to cash-flow the 25% Icelandic tax incentive as well as the 24% VAT refund.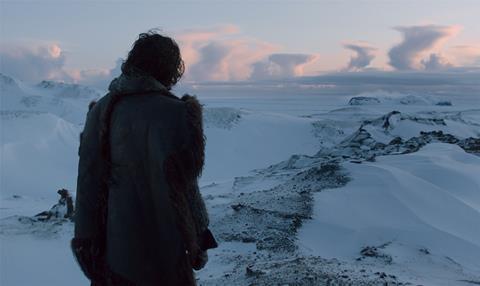 Iceland's sole dedicated film and television financing boutique Isold Film & TV Financing has become the first company to cash-flow both the country's film and TV tax incentive and VAT refund.
Reykjavik-based producer-director Thoromar Jonsson founded Isold earlier this year to capitalise on a sought-after location that has hosted shoots for HBO smash Game Of Thrones [pictured], Captain America: Civil War and upcoming Rogue One: A Star Wars Story, among others.
Former Studio Babelsberg managing director Thierry Potok serves as chairman, while former Screen International editor-in-chief Colin Brown is president; LA-based strategy and media consultant Francis DellaVecchia is head of operations, and Mark Rabinowitz serves as head of acquisitions.
Effective immediately, Isold offers to cash-flow the 25% Icelandic tax incentive as well as the 24% VAT refund. Its services extend to producers of film and TV shows that want to take advantage of Iceland's post-production facilities and effects base.
The tax incentive includes above-the-line talent with no caps, provided the talent pays Icelandic income tax. Additionally, when more than 80% of the total cost of a production is incurred in Iceland, the reimbursement is calculated on the basis of the total production cost incurred within the European Economic Area.
Isold is also planning what it calls the world's first hybrid "green" film fund, an investor-protected vehicle that was hatched through Arion Bank's Startup Reykjavik accelerator programme earlier this year.
The hybrid fund combines debt financing for films with a commitment to invest in feature projects that demonstrate a commitment to sustainable, eco-friendly production, as well as to other social justice and ethical practices including diversity programmes for cast and crew.
"You can think of Isold as cinema's equivalent to the hybrid car: a film financing vehicle that marries old and new thinking as we pave the road to a 100% clean future," said Jonsson.