EXCLUSIVE: SC Films boards 3D family-animation from Monty Python icon ahead of AFM.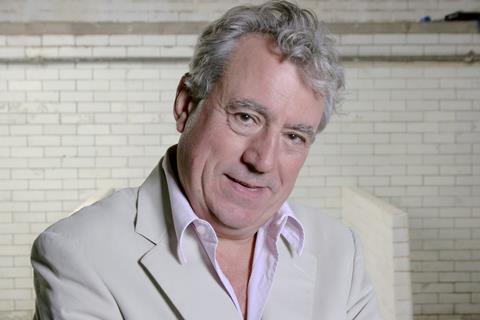 Monty Python legend Terry Jones is set to direct family animation Sherlock Hound And The Case Of The Missing Santa Claus (3D), which Simon Crowe's SC Films has boarded ahead of the AFM.
Jones, who most recently directed Simon Pegg and Kate Beckinsale in UK comedy Absolutely Anything, is due to direct the feature with his producer-director son Bill Jones and his business partner Ben Timlett of UK production outfit Bill and Ben Productions, which is also producing.
Writers are Denis Higgins and Stephen Meier.
The Victorian-set story will feature canine sleuth Sherlock Hound on the hunt for Santa Claus after he goes missing.
Characters in the script include The Queen, a polar bear Father Christmas, Elves as penguins, Rudolph the Reindeer and evil feline Moriarty.
Currently in development, the production is aiming to shoot next spring for a Christmas 2018 release. Casting is due to get underway later this year with Jones considering a voice role in the film.
Absolutely Anything, produced by Bill and Ben, was the first narrative feature directed by celebrated British comedian Jones since 1996 comedy Mr. Toad's Wild Ride.
The film, which was sold widely by GFM, including to Lionsgate in the UK, featured the voices of Python originals John Cleese, Eric Idle, Michael Palin and Terry Gilliam as well as the late US comedian Robin Williams.
Prior to Absolutely Anything, Bill and Ben produced Manchester United football drama Believe, 2012 animated-comedy A Liar's Autobiography: The Untrue Story of Monty Python's Graham Chapman, also soldby SC Films, and 2009 documentary Who Killed Nancy?, by Alan Parker. 2009 doc Monty Python: Almost the Truth - Lawyers Cut was nominated for two Emmys.
London-based animation specialists SC Films will have AFM screenings of animations Get Squirrely (3D) and Chinese box office sensation Monkey King (3D) as well as footage of Charming, featuring the voices of John Cleese, Demi Lovato, Avril Lavigne and Ashley Tisdale.