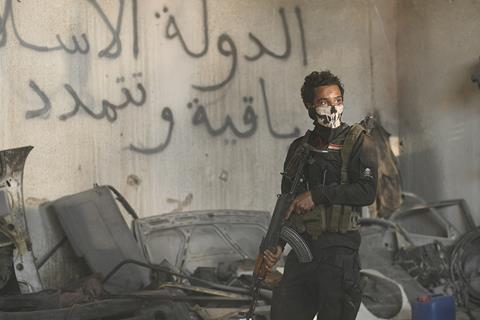 AGBO and Condé Nast Entertainment's Mosul directed by Matthew Michael Carnahan has landed a US deal with 101 Studios following its Venice world premiere.
Adam Bessa and Suhail Dabbach star among a cast drawn from the Middle East, North Africa and the Iraqi diaspora that charts the true story of an elite police battling Isis for control of their city. The film will open via 101 Studios in 2020.
Anthony Russo, Joe Russo and Mike Larocca of AGBO produced with Jeremy Steckler for Conde Nast Entertainment and Dawn Ostroff. Executive producers are Todd Makurath, Christopher Markus, and Stephen McFeely of AGBO, Mohamed Al-Daradji, Patrick Newall, and Wang Zhongjun and Wang Zhonglei.
Endeavor Content represents international sales.