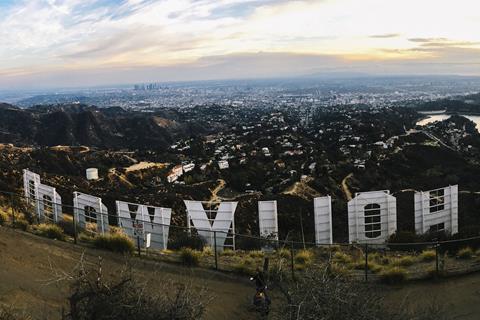 The Association of Talent Agents (ATA) on Monday (18) claimed that writers would have been hit with $49m in commissions payments had packaging fees been eliminated in the 2017-18 television season.
As the war of words between the Hollywood agencies and the Writers Guild of America (WGA) rumbled on, the ATA revealed its findings from completed portions of a commissioned report by consultancy firm L.E.K. on the potential financial impact of the abolition of agency fees.
Later on Monday sources from both sides described the day's resumption of negotiations as unproductive. It also emerged that the WGA has pushed back its vote on a revised code of conduct proposing an end to packaging fees, from March 25 to March 27. If there is no new agreement by the time the curent one expires on April 6, the Guild is authorising members to quit their agencies on April 7.
With regard to the $49m estimate, the ATA noted that even in what it described as the unlikely scenario that all abolished packaging fees would be passed on to writers and artists, they would still make less money than they do under the current system.
The ATA said costs are borne by all artists, adding that if WGA members agree with leadership's call for an end to packaging fees when they vote on a revised code of conduct that proposes the end to packaging fees and agency ownership of production entities, artists including writers, actors, producers and directors, would pay $111m a year as the burden of paying commissions shifts from the studio to artists.
The ATA argued that three years of paying commissions would wipe out most of the additional $130m gains that the WGA secured from negotiations in 2017. The group added that the studios would have to pay for more development executives and / or creative producers to do the work packaging agents currently do, and would recoup those costs at the expense of the writers. It reiterated that its Statement of Choice unveiled in negotiations last week would put writers in control of decision-making, giving them the choice between packaging and commissions.
"It's good to see the agencies' own study confirms that packaging is no risk to them," said WGAW president David A. Goodman. "Now they should publicly disclose the amount they make each year from packaging profits."
Earlier on Monday the WGA published a report titled 'Agencies For Sale' that looked at how more than $3bn of investment in William Morris Endeavor and CAA has allowed agencies to grow from "agencies with the primary purpose of representing talent to conglomerates singularly focused on expanding their bottom lines and returning value to investors".
Chief among the Guild's concerns is how outside capital has pushed agencies into the business of owning and acquiring content, which it says turns agencies into employers of their clients.
The Guild estimates that TPG's initial investment ($165m) in CAA had more than tripled in value between 2010 and mid-2017, and that Silver Lake Partners' $750m investment in WME had doubled in value to almost to $1.5bn by mid-2016. Screen contacted both agencies to comment on these estimates. CAA declined to comment on the numbers at time of writing.
"The conflicts of interest will only continue to grow if we don't do something now to realign agents' economic interests with their clients' interests," said Goodman. "It's no longer just the problems caused by packaging fees. They are also aggressively moving into producing content – making them both the representatives and the employers of their writer clients. The solution will come from either a negotiated agreement with the Association of Talent Agents or through a code of conduct."
Last week the Guild published a report titled No Conflict, No Interest highlighting what it called a conflict of interests in the agency business model in light of packaging fees and affiliated production entities.
The ATA argues that talent save their 10% commission if their agency is one of the packaging agents on a show, and claims talent would pay more were packaging fees to be eliminated, while studios would pay less. With regard to production, the agencies say that consolidated studios, networks and distributors are less willing to finance and distribute a higher volume of content, which is why agencies have taken on greater responsibility in these areas.