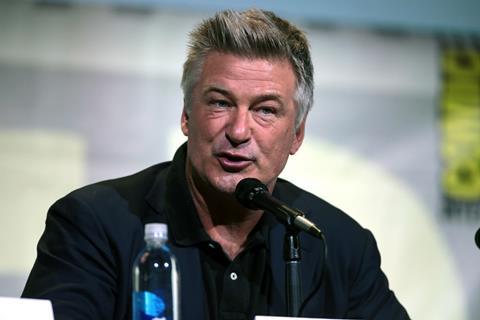 Alec Baldwin has called for police officers to be on sets to oversee the use of guns in the wake of the fatal shooting of Rust cinematographer Halyna Hutchins.
In a tweet the star, who fired a prop gun during a rehearsal on the New Mexico set on October 21 that resulted in the death of Hutchins, said: "Every film/TV set that uses guns, fake or otherwise, should have a police officer on set, hired by the production, to specifically monitor weapons safety."
The tragedy has led to politicians calling for restrictions on the use of guns on set and prompted Dwayne Johnson, who currently stars in Netflix's action comedy Red Notice, to pledge that going forward any film his production company makes will not use real guns.
Statements to Santa Fe County Sheriff's Office by Baldwin, Rust first AD Dave Halls and armourer Hannah Gutierrez Reed indicate that when Halls handed Baldwin a Colt .45 the actor thought it was safe and the parties did not believe the gun contained live ammunition.
Tragically it did, and when Baldwin practised drawing the weapon it discharged. Hutchins was rushed to hospital and died, while director Joel Souza who was standing behind the cinematographer when the gun fired, was injured in the shoulder and subsequently released from hospital.
Last week Gutierrez Reed's lawyer Jason Bowles said on television his client had pulled rounds from a box labelled as containing dummy rounds and suggested someone had put a live round or rounds into the box.
Gutierrez Reed had previously released a statement through her lawyers saying she had no idea where live rounds would have come from. The investigation is ongoing and at time of writing no charges have been filed.