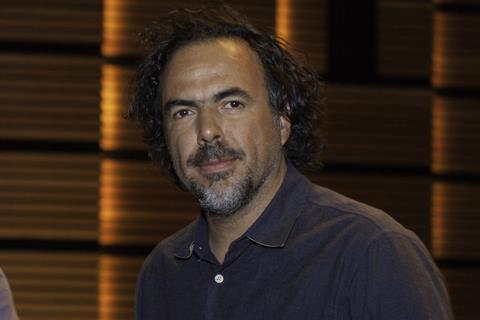 Oscar-winner Alejandro G. Iñárritu has returned to the frontline of Mexico's economic crisis and helped raise $450,000 (roughly Ps. 10m) through a new fund to support embattled audiovisual industry workers.
The Sifonóforo, Fondo de Emergencia Audiovisual emergency fund is designed to offer relief to the approximately 30,000 family and workers whose livelihoods are under threat from a production halt since mid-March brought on by the coronavirus pandemic.
Iñárritu, Guillermo del Toro, and Alfonso Cuaron, who last month joined the local film community in reversing a bid by the government to scrap a key production fund as officials seeks ways to ride out the economic crisis, unveiled Sifonóforo during a virtual press conference on Thursday (June 11).

They were joined by actors Salma Hayek and Alfonso Herrera, Mexican Film Academy head Monica Lozano, producer Eamon O'Farrill, and dozens of producers and industry personnel.
Workers who have been unemployed since March 15 can reach out to Sifonóforo fund administrator the Mexican Film Academy to apply for relief. It is understood successful applicants will each be eligible to the equivalent of a $900 payment, roughly Ps. 20,000. Applications can be made here.
According to reports, Iñárritu said the production halt threatened the "fragile tribe" who worked on film and TV. Austerity measures introduced by president Andrés Manuel López Obrador have made matters worse for the community.
Last month del Toro told Screen that threats to public funding were like "deforestation" to the industry. Referring to the funds, he added, "This economic crutch allowed first-time filmmakers to make movies – without it there would have been no new generation when I was coming up in the late '80s and early '90s,. There would have been no [Alfonso] Cuaron, no [Alejandro Gonzalez] Iñárritu, no [Emmanuel] Lubezki, or [Carlos] Reygadas and the later generations."
At time of writing the Mexican Film Academy was consulting with Imcine on cost-saving proposals involving Mexico's Foprocine and Fidecine and funds.