APRIL 16 UPDATE: Film reopens investigation into murder of six men in Northern Ireland pub in 1994.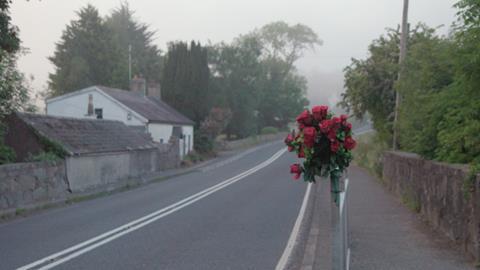 Alex Gibney's No Stone Unturned will not receive its world premiere at the Tribeca Film Festival or play at Hot Docs after producers were obliged to pull it from the schedule at the eleventh hour due to legal issues.
The film investigates the unsolved killings in 1994 of six men in a Northern Ireland pub while they watched a World Cup football game.
"We were notified today from the producers of Alex Gibney's No Stone Unturned that there are outstanding legal issues surrounding the film and they will need to withdraw the documentary from the Festival," Tribeca brass said in a statement issued on Friday afternoon.

"We are very disappointed that audiences will not be able to see the film at Tribeca and we know Alex is equally disappointed that his film will not have its world premiere at the Festival."
Producer Trevor Birney of Fine Point Films said in a statement: "We are bitterly disappointed that as a result of ongoing legal issues relating to the subject matter of the film, No Stone Unturned (Director: Alex Gibney) is not yet ready to be screened at Tribeca 2017.

"No one will feel this disappointment more than the families at the centre of the film, whose quest for justice has been both inspiring and unstinting these last 23 years. It is our deepest hope that these sensitive issues can be resolved as soon as possible so that we can share this important film with the world."
No Stone Unturned is a Fine Point Films production in association with Jigsaw Productions. Content Media handles international sales.
The documentary was due to receive its world premiere on April 23. The festival scheduled three additional screenings in addition to a press and industry screening.
Tribeca will issue refunds to customers who purchased tickets. Hot Docs, which takes place in Toronto from April 27-May 7, will do the same and announce a replacement screening.