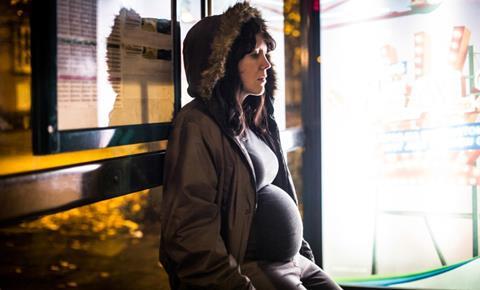 Alice Lowe is reuniting with Western Edge Pictures on Timestalker, her directorial follow-up to Prevenge that she plans to shoot in 2018.
The British talent, whose many on-screen appearances include Prevenge and Ben Wheatley's Sightseers, will write, direct and star what is described as a metaphysical rom-com in which the lead character Agnes is reincarnated every time she falls in love with the wrong man.
It is further described as a "hilarious, violent tale that encapsulates the female romantic predicament in multiple eras." Lowe will star alongside an ensemble cast that will recur throughout each historical period depicted in the film.
Vaughan Sivell will produce Timestalker and Western Edge Pictures is developing the project for the Gennaker Group, which financed Prevenge and has guaranteed cornerstone finance on the new project.
"The whole WEP team is thrilled to be getting our teeth into Timestalker and working with Alice again," Western Edge Pictures and Gennaker CEO Sivell said. "She is a unique talent in the industry, a real joy to work with and incredibly brave in the challenges she sets herself. It's going to be a riot!"
Lowe said: "I am thrilled to be working with WEP again and so excited to wrangle this crazy adventure that's been lurking in the back of my mind for over a year. I want to bring to audiences the concept-driven comedy that I enjoy but haven't seen on screen for a while. It's going to be colourful splashy and wild. I can't wait."
Prevenge opened Venice Critics Week in 2016 and screened in Toronto.