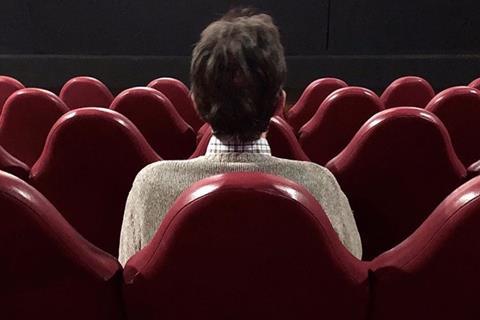 All of Italy's 1,200 cinemas comprising approximately 3.500 screens are now closed until at least April 3 following the Italian government's decision to quarantine the entire country in an attempt to halt the spread of the new coronavirus in a move that came into effect on Monday March 9.
New releases have been suspended and those few films that had still been slated to come out during the coming weeks have been postponed. No new dates had been confirmed as of March 11.
As the entire Italian population is being advised to stay at home as much as possible, with movement between cities limited to essential travel only, a number of streaming platforms have opened up their catalogues to non-subscribers for two months instead of the usual free first month. Among the most notable services are Amazon Prime Video and Mediaset's Infinity.
Film shoots have been voluntarily suspended. "Sets are workplaces and workplaces have not been shut down yet," explained producer Francesca Cima of Indigo Film, who is also a producer's representative. "Factories even in the north are still active, but together with all of the unions representing producers and executive producers we had decided to stop even before the very restrictive Monday night decree."
The reason for the closure, Cima explained, was that it was impossible to observe the one-metre rule on set "and we didn't want to put anybody at risk".
Now the industry is looking at a complete production halt for at least 23 days that will lift "only when there will be the necessary health conditions."
However development of new projects has not stopped as staff at production companies continue to work from home.
"Every project will slide forward," said Cima, "We will have to be united and organised for what comes next."
The Oscar-winning producer of The Great Beauty said the industy was keen to avoid a glut of releases and pressure on cast and crew when the business returns to its normal rhythm.
"We will need someone to help us coordinate and regulate releases and shoots at the moment in which everyone will be anxious to get back in action," she said. "It could be dangerous to overlap. I hope this crisis will give time to the smallest productions to think of new ways of delivering and releasing their movies, as they may be the ones on which this situation hits harder."
Echoing sentiments expressed by distributors including Eagle Pictures and Mario Lorini, the president of exhibitor group ANEC, Cima said the normally quiet summer period in Italy could be the ideal time to release the postponed films.
"When the time will come for restarting again, that will be the moment we will need aid, funds and grants from the state," she said.
On February 28 representatives of the Italian film industry met with the minister of culture Dario Franceschini to ask for economic help and the unlocking of specific funds to support the industry through the shutdown. In light of the rapidly unfolding coronavirus situation, the government is now being called on to deliver far broader and deeper measures.
Two weeks ago, the cinema shutdown was limited to the five regions in which incidences of the virus were highest. Last week that restriction was extended through an ambiguous ruling that allowed theatres to open if a one square metre space between audience members could be guaranteed.