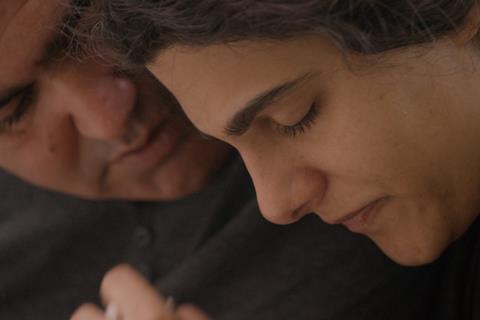 Alpha Violet has taken over sales on Israeli filmmaker Yaron Shani's The Love Trilogy, the second film of which Chained premieres in Panorama tomorrow (Feb 9).
The film, revolving around an Israeli police officer who is suspended after he is falsely accused of abusing a minor, was previously handled by Celluloid Dreams. Under the deal, the Paris-based company is also handling the third film in the trilogy Reborn. The first film Stripped premiered at Venice.
"It's generating strong interest and we're also already thinking about the final film which is in post," said Virginie Devesa, who co-runs Alpha Violet alongside Keiko Funato. Celluloid Dreams chief Hengameh Panahi took on the trilogy ahead of Cannes last year, while it was in production. She has transferred the sales mandate to Alpha Violet as she reboots her company to take stock of the current market conditions for independent cinema.
In other Alpha Violet deals, Mexican director Lila Aviles's melodrama The Chambermaid – about a young maid working in a luxury hotel – has sold to the UK (New Wave Films) and Portugal (Nitrato Films). Previously announced deals include to France (Bodega Films) and China (Beijing Hualu).
Daishi Matsunaga's Hanalei Bay, about a mother who travels to Hawaii to visit the place where her son died surfing, has been acquired by South Korea (DO Cinema), Taiwan (AV-jet) and China (Time-In-Portrait).