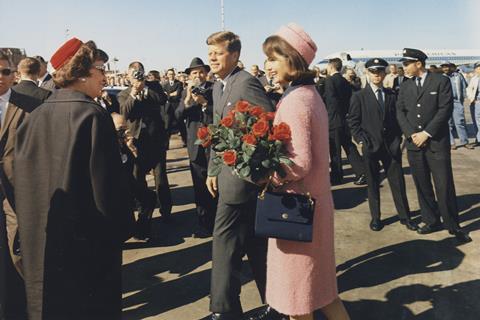 The UK's Altitude Film Sales has acquired worldwide rights to Oliver Stone's documentary JFK Revisited: Through The Looking Glass and Altitude Film Distribution will release the film in the UK and Ireland following its screening in the new Cannes Premiere section on the Croisette next month.
Thirty years after the release of Stone's Oscar-winning drama JFK, the film will feature recently declassified evidence and testimony in relation to the 1963 assassination of the US president.
Altitude will screen footage to buyers at the virtual Pre Cannes Screenings (June 21-25).
The documentary is narrated by Whoopi Goldberg and Donald Sutherland, and also includes a team of forensics, medical and ballistics experts, historians, and witnesses.
It is produced by Rob Wilson, while the executive producers are Andrea Scarso, Peter Touche and Amit Pandya for Ingenious, and Angela Ceccio and Fernando Sulichin.