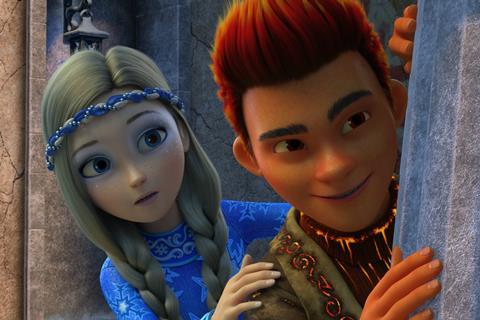 Russian animation specialists Wizart has closed multiple sales on its autumn market slate including an eye-catching two-film deal with the UK's Altitude Film Distribution.
Altitude has bought The Snow Queen: Mirrorlands and The Snow Queen: Fire And Ice, the third and fourth titles in the Snow Queen franchise. Fire And Ice will be a home entertainment release, aimed at the Christmas market in November. Mirrorlands will follow as a theatrical release in February 2020.
The Snow Queen franchise has previously been handled in the UK by Signature. The first in the series, The Snow Queen grossed £141,000 on a limited release in 2012 and The Snow Queen 2 also did solid business.
"Wizart make very high-quality animations which we've always admired and so we are thrilled to be able to get hold of these films and give them a shot in the UK," said Hamish Moseley, head of distribution at Altitude. "They have a very high quality threshold and we think UK audiences will respond to the films."
Wizart has also sold The Snow Queen: Mirrorlands to Sun Distribution Group for Latin America.
Additionally the company has secured sales on Sheep And Wolves: Pig Deal to Snap TV, and South Africa's Gravel Road Distribution Group which will handle a pan-African release.
Wizart has also closed a deal on its 2017 feature animation Sheep And Wolves with Australian outfit Eagle Entertainment for Australian and New Zealand rights.