Love Is Strange director reunites with UK distributor.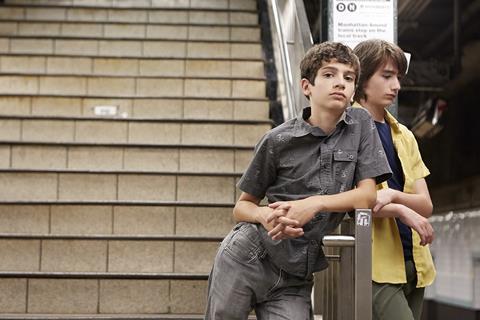 Altitude Film Distribution has acquired the UK distribution rights to Sundance drama Little Men.
The deal was negotiated between Altitude Film Entertainment's Ellie Gibbons and Mongrel International's Charlotte Mickie.
The acquisition is the second between Sachs and Altitude, having previously released the highly acclaimed Love is Strange.
Little Men follows Jake (Theo Taplitz), a quiet, sensitive middle schooler with dreams of being an artist. He meets the affably brash Tony (Michael Barbieri) at his grandfather's funeral, and the unlikely pair soon hit it off.
The budding friendship is put at risk, however, when a rent dispute between Jake's parents, Brian and Kathy (Greg Kinnear and Jennifer Ehle), and Tony's mother, Leonor (Paulina Garcia), threatens to become contentious.
Sachs co-wrote the screenplay with Mauricio Zacharis (Love is Strange).
Producers are Lucas Joaquin (Beasts of the Southern Wild), Sachs, Christos V. Konstantakopoulos (Before Midnight), Jim Lande (Love is Strange) and L.A. Teodosio (Love is Strange).
Sachs said: "Following in the steps of Love is Strange, I'm very pleased to be working again with Will and Hamish and their great team at Altitude. It's a pleasure to collaborate with individuals who share similar values in both life and cinema."