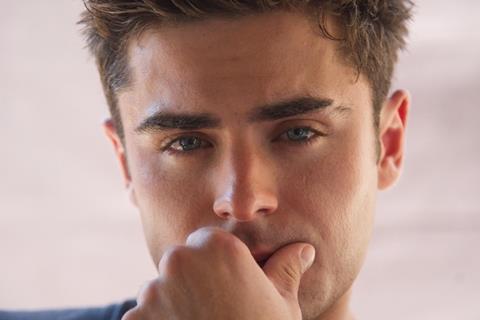 Zac Efron is to star in the upcoming Australian survival thriller Gold, which Altitude Film Sales will introduce to international buyers at the virtual AFM next week.
UK-based Altitude is co-representing domestic sales with CAA Media Finance. Principal photography is set to begin in Australia this month.
Anthony Hayes (Animal Kingdom) will direct and co-star in the film about two men travelling through a remote desert who stumble across the biggest gold nugget ever found.
They hatch a plan to excavate the treasure. One leaves to secure equipment while the other stays behind to protect the discovery – battling the suspicion he has been abandoned.
Hayes also co-wrote the screenplay with Polly Smith. Producers are John Schwarz and Michael Schwarz of Australian production company Deeper Water Films, and Hayes for Rogue Star Pictures.
The project first surfaced at Cannes in 2019, when Sam Worthington was attached. Efron's most recent features include The Greatest Showman and Extremely Wicked, Shockingly Evil And Vile.
Gold will receive a theatrical release in Australia through Madman Entertainment before screening on Australian streaming service Stan as a Stan Original Film.
Executive producers are Andrew Mann, Peter Touche, Simon Williams, Paul Wiegard, Will Clarke, Andy Mayson, Nick Forward and Mike Runagall.
Hayes said: "This is an exciting, gripping and timely tale about greed, humanity, who we are, what we've done to the world and where we are heading if we aren't careful. To have Zac Efron as my main man on this film is an absolute gift and to see what he is creating already is like nothing we've seen from him before."