Audience's binge-watching habits exposed.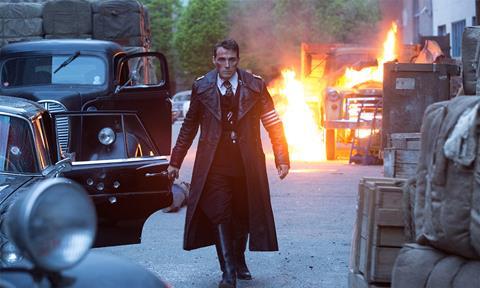 The Grand Tour broadcaster Amazon outpaced rival Netflix over the past 12 months, as Ofcom research revealed the UK has become a nation of box-set binge-watchers (reports Broadcast).
The Jeff Bezos-led SVoD service, which netted the UK rights to ATP World Tour tennis earlier this week, added more than 2 million subscribers in 2016, according to Ofcom's Communications Market Report. It now has a total of 3.8 million subs, paying £7.99 per month, compared with 1.7 million in 2015.
While the home of shows including The Man In The High Castle and Billy Bob Thornton-fronted legal drama Goliath grew faster than Stranger Things broadcaster Netflix over the past 12 months, it continued to lag behind forerunner Netflix's 6 million subs.
This was up from 5.1 million in 2015. The regulator's research also revealed that Netflix, which costs a minimum of £5.99, was more popular than a handful of traditional catch-up services including Channel 4's All 4 and Channel 5's My5.
Some 79% of adults in the UK – around 40 million people – used on-demand services or SVoD platforms last year, with the majority watching multiple episodes in one sitting.
BBC iPlayer was the most popular service, used by 63% of adults, ahead of the ITV Hub, which was used by 40%, Netflix (31%), All 4 (26%), Amazon (20%) and My5 (18%).
A number of digital platforms also proved popular with younger people. YouTube was the most popular service, used by 66% of teens, while Sky Go and Now TV proved more popular with teen audiences than adults. Other services, including BT TV's online player, WWE Network, Disney Life and NBC Universal's reality TV-focused SVoD service Hayu also skewed young.
It also emerged that most adults and teenagers prefer to binge-watch titles, suggesting broadcasters and services should make all episodes available simultaneously.
Almost half (49%) of adults prefer this method compared with 39% that prefer episodes to be released weekly. Among 16-24 year-olds, this figures rises to 54%, while 36% are happy with weekly instalments.
Some 59% of pensioners prefer watching shows on a weekly basis, with only 27% wanting all episodes available immediately.
These findings are likely to encourage traditional broadcasters to continue to experiment with the way in which they schedule content. Last week, Nicole Kidman-fronted detective drama Top Of The Lake: China Girl (pictured)launched on BBC2, with all six episodes made available immediately via iPlayer.
The research also uncovered the most popular SVoD shows, despite the fact that neither Netflix nor Amazon provide public ratings data. Seven of the top 10 most-watched programmes were commissioned by the SVoD services, up from four last year.
Netflix's Orange Is The New Black, Colombian drug thriller Narcos and Amazon's Nazi-themed The Man In The High Castle remained among the most-watched, although Kevin Spacey's House Of Cards, which recently entered its fifth series, fell out of the list.
The shows were joined by British productions, including Left Bank's The Crown and W Chump & Sons' The Grand Tour.
Ofcom's report was conducted in association with research agency Populus and included findings from around 3,000 TV viewers.
Lindsey Fussell, consumer group director at Ofcom, said: "Technology has revolutionised the way we watch TV. The days of waiting a week for the next episode are largely gone, with people finding it hard to resist watching multiple episodes around the house or on the move."
TOP SVOD SHOWS
ORANGE IS THE NEW BLACK (NETFLIX)
MARVEL'S LUKE CAGE (NETFLIX)
THE GRAND TOUR (AMAZON)
NARCOS (NETFLIX)
BREAKING BAD (NETFLIX/AMC)
STRANGER THINGS (NETFLIX)
THE CROWN (NETFLIX)
THE MAN IN THE HIGH CASTLE (AMAZON)
LUFICER (AMAZON/FOX)
AMERICAN HORROR STORY (NETFLIX/FX)