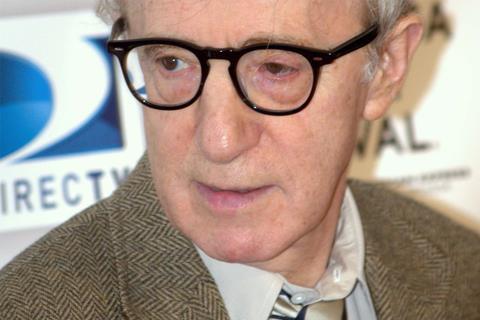 Amazon Studios claimed it was "justified" in terminating its deal with Woody Allen because of the director's response to the #MeToo movement and resurfaced allegations from his past.
The 83-year-old director is suing Amazon Studios for breach of contract after the streaming giant walked away from a four-film deal.
The filmmaker is asking for more than $68m in damages, alleging breach of contract because the company did not distribute his film A Rainy Day In New York, which was completed in 2017. Amazon has also refused to produce the other three pictures that were part of their deal.
In a motion to dismiss, filed yesterday (April 3) in federal court in New York, Amazon Studios is seeking to dismiss portions of the case, arguing they "are duplicative of their central breach claims or otherwise fail as a matter of law."
In the filing, Amazon alleges in the aftermath of the allegations against Harvey Weinstein that first surfaced in 2017, Allen "made a series of public comments suggesting that he failed to grasp the gravity of the issues or the implications for his own career".
They cited an interview given by Allen to Rolling Stone magazine where Allen described the Weinstein allegations as "very sad for everybody involved". Allen later clarified his comments, calling Weinstein a "sad, sad man".
The lawsuit also points to Allen's reaction in January 2018 to resurfaced allegations from his daughter Dylan Farrow that he abused her, which they claim "sabotaged" their efforts to promote his 2018 film Wonder Wheel.
Allen strongly denies these allegations, which first emerged in 1992, and has never been charged with any misconduct.
Amazon concludes: "Understood in the broader context, Allen's actions and their cascading consequences ensured that Amazon could never possibly receive the benefit of its four-picture agreement (despite already having paid Allen a 10 million-dollar advance upon signing).
"As a result, Amazon was justified in terminating its relationship with Allen, and Plaintiffs ultimately will not recover any of the relief they seek."
Allen claims Amazon owes him and his production company Gravier Productions $9m in guarantees, as well as money that would have been based on the film's success on release, and the $25m-$27m minimum guarantee Amazon would have paid to license the film.
Lawyers for the veteran filmmaker argue Amazon would have known about previous allegations made against him before the film deal was signed.