EXCLUSIVE: Amazon on verge of streaming deal for Venice premiere; Janus Films nabs theatrical.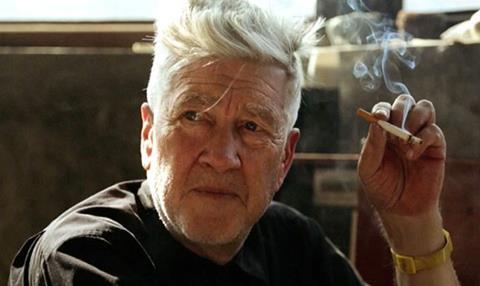 Screen understands that Amazon is close to finalizing a deal for North American streaming rights to Venice and Toronto documentary David Lynch: The Art Life.
Amazon is lining up the well-received Venice Classics title for a 2017 release on its Amazon Prime service following a separate theatrical run via art-house specialists Janus Films. The film's blu-ray release will be through the Criterion Collection.
Fabien Westerhoff's Film Constellation is handling the movie, described by Screen as "an essential picture" for Lynch fans. Wanted Cinema snapped up Italian rights last week.
David Lynch: The Art Of Life is the third in a trio of documentaries about Lynch by filmmaker Jon Nguyen who collaborated on this third instalment with Olivia Neergaard-Holm (Victoria) and Rick Barnes.
Made over four years, the film-makers filmed and recorded more than 20 audio conversations with Lynch at his home. During the interviews the iconic director of Mulholland Drive and The Elephant Man discusses the formative years of his life and retells personal stories from his past including key events and inspirations.
Producers are Nguyen, Jason S and Sabrina Sutherland, the latter of whom is also a producer on Lynch's anticipated upcoming sequel to hit TV series Twin Peaks. Co-producer is Marina Girard-Muttelet.
Lynch stated about the film: "I think every time you do something, like a painting or whatever, you go with ideas and sometimes the past can conjure those ideas and color them, even if they're new ideas, the past colors them."
Amazon's high-profile art-house acquisitions over the last 12 months include The Neon Demon, Jim Jarmusch titles Paterson and Gimme Shelter, Woody Allen's Café Society and Sundance hit Manchester By The Sea.