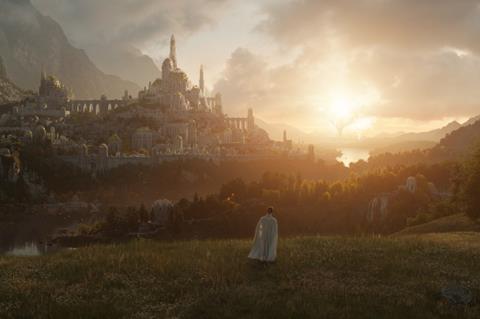 Amazon Prime Video has struck a long-term deal with Pinewood Group's Shepperton Studios, for exclusive use of new production facilities at the Surrey studios for future TV series and film productions.
The facilities will comprise of nine sound stages, workshops and office accommodation, totalling approximately 450,000ft2, and forming part of the wider redevelopment and expansion of Shepperton Studios, which will deliver approximately 1.2 million ft2 of new studio space.
The Guardian reported the site will be leased to Amazon Prime Video for well over 10 years.
Netflix has also struck a long-term deal to double the size of its already existing production hub at Shepperton as part of the studios' expansion plans, as reported last November.
Construction is expected to be completed in 2023, when Shepperton will comprise of 31 purpose-built stages, making it the second-biggest studio in the world.
The UK original series Amazon Prime Video is planning to launch in the next two years include The Devil's Hour, Jungle, The Rig, Mammals and The Lord Of The Ring: The Rings Of Power.
It is unclear whether the second series of The Lord Of The Rings: Rings Of Power will film at Shepperton. Bray Film Studios and Bovingdon Airfield have been selected as the production facilities to be used when the series commences filming in spring, with the new Shepperton facilities not in operation until 2023.
Pinewood Studios has also had outline planning application granted for expansion of its Buckinghamshire site, where Disney has a long-term deal occupying nearly all of its studio space.