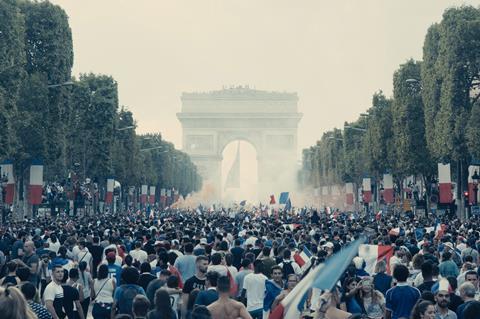 Amazon Studios has snapped up US rights to Ladj Ly's incendiary Paris-set Les Misérables, paying what is believed to be a remarkable $1.5m for a French-language film in the first on-site acquisition of a Competition title in Cannes.
The company said it was too soon to say whether it would release the hard-hitting drama theatrically before it streamed on the platform.
Les Misérables premiered on Wednesday night and follows an anti-crime unit in the tough Montfermeil suburb – referenced in Victor Hugo's 19th century classic – and was inspired by the 2005 riots that occurred in the locale, and Ly's 2017 Cesar-nominated short of the same name.
Ly's inclusion in Competition is an impressive achievement for the first-time director, who himself grew up in Montfermeil. "Just being in Cannes is a victory," Ly told Screen.
The filmmaker has close ties with the suburb's Kourtrajmé collective and was a driving force in establishing the new Kourtrajmé Film School.
CAA Media Finance represented US rights and Wild Bunch handles international sales.