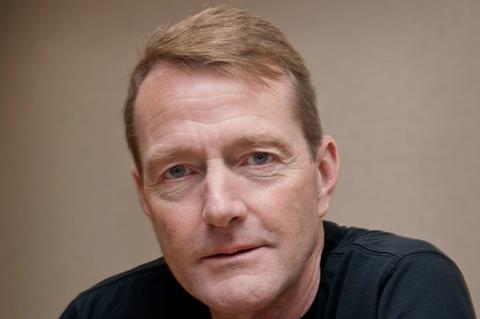 Amazon Studios has landed the rights to develop the planned Jack Reacher TV series from Skydance and Paramount, producers of the two recent Tom Cruise features about the character created by British thriller writer Lee Child.
Nick Santora, known for broadcast network action shows Scorpion and Prison Break, will write the series and serve as showrunner and executive producer.
Amazon Studios is developing the project on a script-to-series basis – meaning that if the script is approved the series will be ordered without a pilot – and will produce with Skydance Television and Paramount Television. The companies currently collaborate on Amazon's Jack Ryan series.
Child's (pictured) Jack Reacher books and stories, about a former US military police major turned international investigator, have reportedly been published in 49 languages and 101 territories and sold more than 100m copies.
Cruise played the title character in Paramount Pictures' 2012 feature Jack Reacher, which grossed $218m worldwide, and 2016 follow-up Jack Reacher: Never Go Back, which managed $162m globally. But in an interview with BBC radio last year, Child said Cruise "didn't have that physicality" necessary to play the six foot-plus character and that he was now focusing on a series version to feature a new actor.
Other executive producers of the Amazon series will be Child, Don Granger, Christopher McQuarrie (director of the first feature) and, for Skydance, David Ellison, Dana Goldberg and Marcy Ross.