AMBI Distribution commences talks at EFM this week on the animation Bilal from Barajoun Entertainment, the Dubai-based animation and effects house with whom AMBI Group has unveiled a five-film partnership.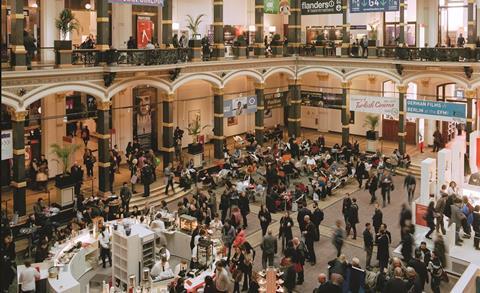 The deal between AMBI Group co-founders Andrea Iervolino and Monika Bacardi and Barajoun Entertainment owner Ayman Jamal will see the parties co-finance and co-produce family-centric CGI animated films budgeted in the $50m range.
Barajoun's studios and AMBI's AIC Studios in Toronto will co-develop and produce the content, and will additionally explore live-action features based on popular IP. AMBI Distribution will oversee worldwide distribution on the slate.
Bilal, which is not part of the upcoming five films, is inspired by a true story of an African Hero who braved oppression and ultimately became a leader of his time. Ayman Jamal and Khurram H. Alavi directed and the voice cast includes Adewale Akinnuoye-Agbaje and Ian McShane.
AMBI has scaled up its animation operations over the last year with the launch of AIC Studios and has greenlit two 3D CGI animated films: Arctic Justice: Thunder Squad featuring Alec Baldwin, John Cleese, James Franco, Anjelica Huston, Heidi Klum and Omar Sy, and Groove Tails starring Jamie Foxx.