AMBI Pictures acquires English-language remake rights to Princess.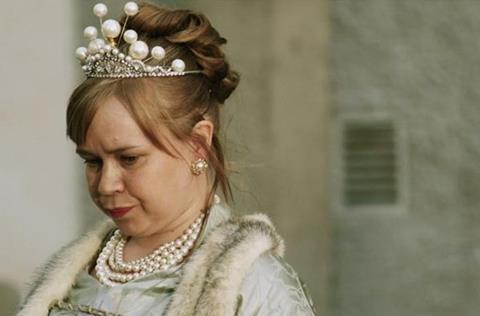 AMBI Pictures Group has acquired the English-language remake rights to Arto Halonen's Finnish feature Princess, based on the true story of cabaret dancer Anna Lappalainen.
AMBI's Andrea Iervolino and Lady Monika Bacardi are financing and producing the remake with an eye toward aligning with A-list female talent for the picture.
Sales arm AMBI Distribution is handling worldwide sales.
AMBI's president of worldwide sales and acquisitions, Julie Sultan, brought the project to AMBI and will develop and produce with Iervolino and Bacardi.
Produced by Art Films, Princess starred many of Finland's leading actors including Katja Kuttner, Samuli Edelmann, Krista Kosonen and Peter Franzen, and was the fiction debut of documentary filmmaker Halonen, director of Shadow of the Holy Book, Pavlov's Dogs and The Magnetic Man.
Princess tells the true story of former cabaret dancer Anna Lappalainen's redemptive struggle with insanity, who checked in to Finland's Kellokoski Psychiatric Hospital in 1945.
Diagnosed with manic depression and schizophrenia, she refused to answer to her real name, insisting she was a member of the British royal family. After treatments of the time failed to work, a lobotomy was suggested. But the nurses argued against it as her charm had brought a new positivity to the institution.
In 1995, her memory was honored by a memorial monument in the Kellokoski hospital grounds - supposedly the only monument in the world dedicated to a psychiatric patient.
The original screenplay was written by Pirjo Toikka, Arto Halonen and Paavo Westerberg.
Released in Finland in 2010, Princess topped the Finnish box office for several weeks, proving one of the most successful films in the country in recent years.
It also spawned a musical adaptation for the stage - the most successful in Finland's 2013-2014 season - playing in the country's second biggest theater, the Tampereen Työväen Teatteri.
AMBI's production slate also includes the romantic comedy All Roads Lead to Rome, starring Sarah Jessica Parker; sci-fi action thriller Andron: The Black Labyrinth, starring Alec Baldwin and Danny Glover; the Barry Levinson directed drama The Humbling, starring Al Pacino; the thriller Hope Lost, starring Danny Trejo, Mischa Barton and Michael Madsen; the action-thriller 2047 - Sights of Death; animated feature films Arctic Justice: Thunder Squad and East End; Italian dramedy Tre Tocchi and actress Martina Stella's debut screenplay O.O.B.I. – a psychological thriller that the company will produce.