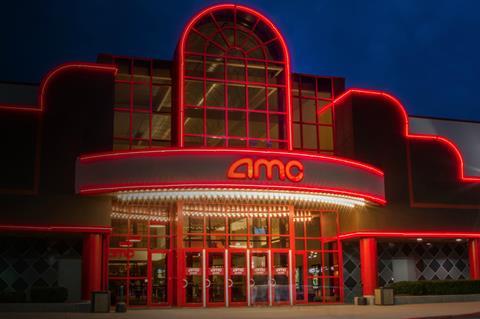 After closing sites in mid-March due to the pandemic, AMC Theatres will reopen at more than 100 US locations on August 20 and offer tickets at the 1920 price of 15c to mark the embattled exhibitor's centenary.
Approximately 300 additional AMC locations around the country are expected to open over the following two weeks leading up to the release of Disney's The New Mutants on August 28 and Warner Bros' Tenet on September 3.
The remainder of AMC's approximately 600 sites in the US will open once authorised to do so by state and local officials.
Cinemas in the critical market of Los Angeles remain closed while the pandemic ravages parts of California, and parts of New York, the other key US market, have also been heavily hit.
Earlier this month AMC, which has faced intense speculation over its financial stability since it was forced to go dark last spring, struck a revenue-share deal with Universal whereby select films may go to premium VOD after three weekends of theatrical release.
After August 20, AMC has scheduled "bring-back titles" such as the Inception 10th anniversary event, as well as films like Black Panther, Back To The Future, Ghostbusters, Grease, and The Empire Strikes Back – all of which will be priced at $5.
New releases at regular prices are scheduled to open as follows:
August 21: Unhinged, Train To Busan Presents: Peninsula; Cut Throat City; Words On Bathroom Walls; Inception 10th anniversary event
August 28: The New Mutants; Personal History Of David Copperfield
September 3: Tenet
September 11: Infidel
September 18: The King's Man; War With Grandpa.
The exhibitor is operating its sanitation programme AMC Safe & Clean initiative that will see reduced seating capacity due to social distancing, and enhanced cleaning procedures in between shows.