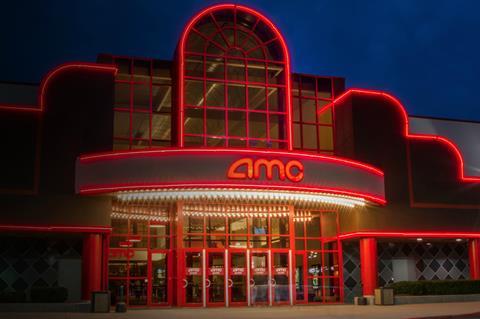 The world's largest exhibitor AMC Theatres will open 450 of its US sites on July 15 and aims to have the remaining 150 open by July 24, when Disney's Mulan is scheduled to open.
The company will open its doors after a four-month closure due to the pandemic with a raft of hygiene and safety protocols in place. Theatres will show classic films and new releases.
AMC's phased strategy will see cinemas open on July 15 at 30% capacity through staggered seating, rising to 40% in Phase 2, and 50% in Phase 3, expected to commence around the Labor Day holiday that falls on September 7.
The company may not return to full capacity until the Thanksgiving holiday in the last week of November.
AMC CEO Adam Aron said retrained employees will wear masks and take regular temperature checks, while patrons will be encouraged to don masks. AMC will sell masks for $1.
Aron, who perhaps of all the heads of major US exhibition concerns has faced the most intense scrutiny given AMC's status, and his executive team consulted with Harvard University School of Public Health and Clorox prior to drawing up protocols.
Enhanced sanitation means there will be deep cleaning between shows. Concessions areas have come under review to minimise contact with high-frequency touchpoints and enable social distancing. Patrons will be encouraged to use the online ticketing site and the mobile app. Hand sanitiser and wipes will be available for guests throughout AMC venues.
The reopening plan is by no means set in stone given ongoing uncertainty over the course of the pandemic and how cities and regions across the country can emerge safely.
Should Disney or Warner Bros push back Mulan and Tenet from their current July 24 and July 31 berths, it is understood AMC Theatres would need to revisit the plan.
Thursday's statement follows Cinemark's announcement of a phased reopening that will start on Friday (June 19) in Dallas, with the remaining phases rolling out from July 3-17.
Earlier in the week Regal owner Cineworld said its US sites would begin to reopen on July 10.