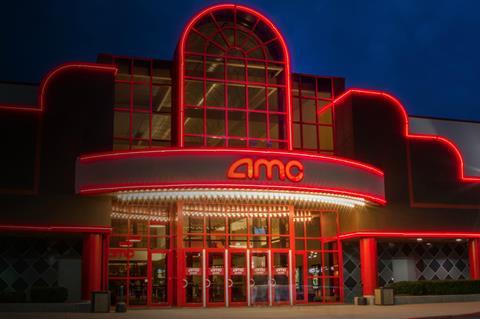 AMC Entertainment said on Monday (October 19) it will reopen approximately a dozen sites throughout the state of New York state on Friday, October 23, following last week's "monumental" announcement by the state governor.
The world's largest exhibitor said the venues are expected to resume operations primarily in portions of Upstate New York and on Long Island.
The full list of New York AMC sites expected to reopen on October 23 will be made available later this week, which means roughly 530 of the 600-strong circuit will be open by the end of the month.
The announcement follows last week's press conference in which New York governor Andrew Cuomo said cinemas around the state could reopen from Friday provided they meet infection rate criteria.
From Friday, AMC said it expected to be admitting patrons in 44 of the 45 states where it has theatres, in accordance with state and local ordinances.
Calling the reopening of cinemas "essential to the theatrical industry and the entire entertainment ecosystem", AMC CEO Adam Aron said, "It has become clear that movie studios are not willing to release blockbuster product until key major markets are open.
"Therefore, it is a monumental step in the right direction for our entire industry that theatres are starting to open across the state of New York.
"We thank Governor Cuomo and local leaders in our New York communities for allowing guests to return to AMC at several locations throughout the state."
Last week, AMC Entertainment said it expected its cash resources to dry up by the end of the year or early 2021 due to the impact of the pandemic.