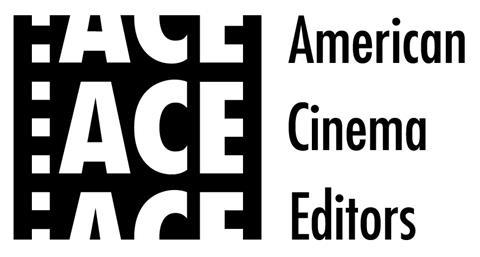 American Cinema Editors (ACE) has created an international partnership programme allowing film editors from outside the US to become members of the honourary society.
The ACE International Partners programme will be officially launched at the society's EditFest Global virtual conference event, staged this year on August 28 and 29.
The programme – developed by ACE international committee leaders Edgar Burcksen and Michael Ornstein, together with executive director Jenni McCormick – will be open to "experienced and well-established" editors who are members of an ACE-recognised editing organisation in their own countries.
Applicants, who must have spent at least six years as a credited feature or TV editor, will be interviewed before the ACE board of directors votes on their admission. Once accepted to the programme, members will become part of ACE's network of editing professionals and be able to vote in the final round of the feature film categories of the group's annual Eddie Awards.
Programme members will also be allowed to reference the ACE International Partnership in their resumes and biographies, though they will not be able to use the 'ACE' acronym in their on-screen credits or vote in elections for the organisation's board.
After two years as an ACE International Partner, programme members will be able to request an upgrade to full active membership of the society if their work gets distributed in the US.
EditFest Global, an offshoot of the in-person EditFest events staged in Los Angeles, New York and London over the past 24 years, returns this year with panels including Editing for Musicals, Mentoring the Next Generation, Inside the Cutting Room – A Conversation with Tom Cross and, to launch the international partner programme, Strengthening the Art of Editing in the Global Film Community.
Panellists for the global session include current ACE members Alexander Berner, Yang Jinmo and Michelle Tesoro as well as Janus Billeskov Jansen and Soledad Salfate.