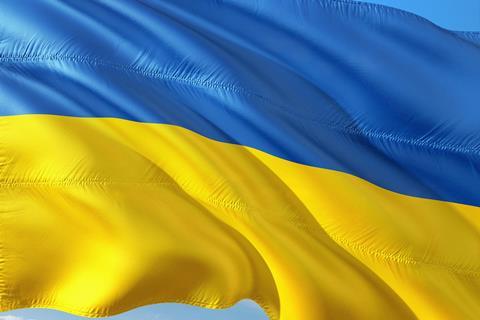 Over 300 Ukrainian film and TV workers living in the UK have signed up to a new online database, Talented U, that aims to help industry professionals forced to flee Ukraine since the Russian invasion to continue their careers and contribute their skills to the UK industry, which is currently in the throes of a skills shortage.
The database launched in November and was founded by Ksenia Bugrimova, a Ukrainian TV director, producer and showrunner, whose credits include Amazon Prime drama The Wishlist, as well as reality series such as Ukraine's Got Talent and Ukraine's The Bachelor.
Bugrimova has been living in the UK for six months. She decided to form the database when, after four months here, she had not received any responses to her CVs. "The idea was suggested by Kathy Bailiff [CEO of Women In Film and Television UK] at a summer meeting, [we were] discussing that it would be nice to get people together and introduce them to the British market," Bugrimova said.
According to Talented U, the unemployment rate among Ukrainian film and TV professionals has risen to 85% since the full-scale Russian invasion.
The database has been built up with the help of a team of volunteers and aims to increase the visibility and support for Ukraine in the UK film and media industries, bolster professional development and continued careers for Ukrainians in the UK, organise activities and events to help with assimilation into the UK industries and build networks between the two countries.
It features Ukrainian actors, photographers, filmmakers, producers, set designers, costume designers, animators and more, with 95% of the database refugees who have arrived in the UK since last spring. Each have a profile page, with their contact details, UK hometown, links to their work and a summary of their previous industry experience.
Bugrimova told Screen that among creative sector Ukrainians now in the UK, those working in advertising and music videos have had the most success in getting work, while writers, journalists, producers, directors and actors "are not employed yet at all".
She is working on a docuseries, alongside journalist Masha Vinogradova, with each episode profiling a Ukrainian refugee who has been hosted by a famous Brit.