Participant Media confirms move ahead of July 28 release.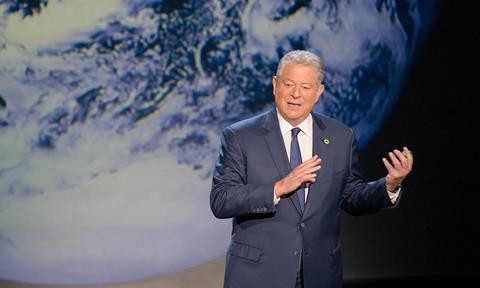 Producer and financier Participant Media confirmed on Monday that changes are being made to An Inconvenient Sequel before it launches through Paramount on July 28 in light of the US withdrawal from the Paris climate accord.
Participant sources confirmed the move after directors Jon Shenk and Bonni Cohen spoke to press at the Nantucket Film Festival over the weekend, where the film screened as the closing night presentation.
While the film that screened was the same edit as the one presented in Cannes – itself a slight modification from the version that premiered in Sundance to include President Donald Trump's assumption of office – there will be a new ending to the eco documentary.
Directors Jon Shenk and Bonni Cohen said the new version will incorporate a message of hope and address Trump's shock withdrawal at the start of June from the global agreement on emissions levels.
When news of Trump's withdrawal broke, Al Gore, the former US vice-president and figurehead of the film, who is seen attending the Paris Accord talks in 2015 and negotiating with India, said the decision was a "reckless and indefensible action" that "undermines America's standing in the world".
Cohen told The Hollywood Reporter at the weekend: "Al's [Gore's] gloves have come off. And he's been utterly disheartened and publicly doesn't have to be diplomatic anymore."
At the time of the US exit, Participant Media CEO David Linde issued a statement calling it a "blow to our collective ability to fight the climate crisis in time". He added: "No matter what happens, our job is to keep the momentum moving forward as quickly as we can, regardless of what stands in our path."
Paramount will open An Inconvenient Sequel in limited release on July 28 and expand wide on August 4. An Inconvenient Truth won the documentary Oscar in 2007 and its follow-up is expected to be a strong contender for honours in the upcoming season.