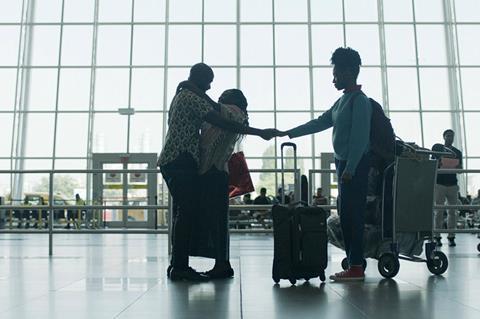 Farewell Amor producer Huriyyah Muhammad received the Sundance Institute / Amazon Studios Producers Award for Narrative Feature Producer in Park City on Sunday (26).
The prize recognises "bold vision and a commitment to continuing work as a creative producer in the independent space".
Ekwa Msangi's directorial debut Farewell Amor premieres in the U.S. Dramatic Competition on Sunday afternoon and recounts how Angolan immigrant Walter is joined in the US by his wife and teen daughter after 17 years apart.
The story from Outrageous Pictures charts how the family must learn to reunite despite being strangers sharing a one-bedroom Brooklyn apartment.
Muhammad, a 2018 Sundance Institute Creative Producing Fellow, inaugural member of the 2018 Cassius Creative Class, and co-founder of the Black TV & Film Collective, produced the film with Sam Bisbee and Josh Penn.
Ntare Guma Mbaho Mwine, Zainab Jah, Jayme Lawson, Nana Mensah, Joie Lee and Marcus Scribner star.
Farewell Amor screens again on Monday, Wednesday, and Saturday.