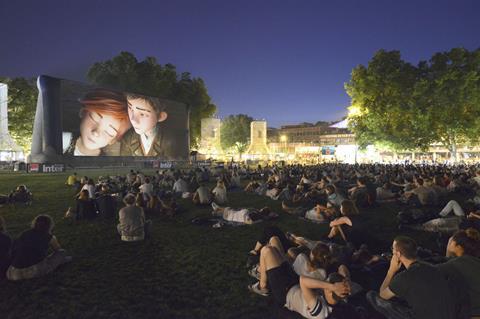 Annecy International Animation Film Festival will proceed as planned this weekend following yesterday's shocking attack in the city centre, in which six people including four children were injured.
According to a festival statement issued today, "it has now been established that this was an isolated act". Following consultation with authorities and "as specified by Mayor Francois Astorg", the festival will open on Sunday, June 11 as planned, running until Saturday, June 17.
As "a gesture of support to the families and victims", the festival will postpone its open-air screenings by one day, to Monday, June 12.
The open-air screenings take place on Le Paquier park beside Lake Annecy – the exact location where a man attacked several people with a knife yesterday.
All four children injured in the attack have now been operated on and are in a stable condition, according to French prime minister Elisabeth Borne.
French president Emmanuel Macron has visited Annecy today (Friday, June 9) following the attack, having earlier met victims at a hospital in Grenoble.
Today's Annecy statement says: "The people of Annecy, France, and farther afield, have all been shaken to the core by yesterday's tragic events.
"The Festival screenings will reflect the values that they have always endorsed: sharing, solidarity and fraternity."
It is signed by Dominique Puthod and Mickael Marin, chairman and CEO respectively of Citia, which organises the festival; artistic director Marcel Jean; and the Annecy festival and MIFA market team.