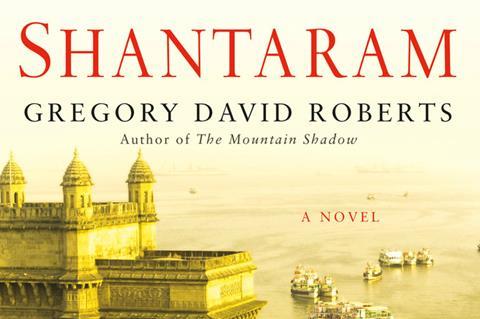 Anonymous Content and Paramount TV have acquired the rights to develop a series based on Gregory David Roberts' bestselling 2003 novel Shantaram.
The companies have also acquired rights to The Mountain Shadow, Roberts' sequel to Shantaram.
Anonymous Content's Nicole Clemens and Steve Golin will serve as executive producers on the adaptation with Andrea Barron.
Published in 39 languages in 42 territories worldwide, Shantaram is the story of Lin, a writer turned bank robber who escapes from a maximum security prison in Australia and attempts to vanish in the Indian city of Bombay.
Lin discovers a new life in sub-continent and works as a "doctor" in a sprawling slum, a smuggler and passport forger. He falls in love with the mysterious Karla, and befriends a guide who names him Shantaram, or "man of God's peace."
Warner Bros reportedly acquired feature film rights to the novel in 2004. Russell Crowe, Johnny Depp and Joel Edgerton were at various times linked to a big screen version, although the project did not come to fruition.
Anonymous Content and Paramount TV are partnering on Joseph Heller satire Catch-22 to star George Clooney; Netflix YA series 13 Reasons Why currently in production on Season Two; Maniac, a 10-episode dark comedy series currently in production for Netflix directed by Cary Fukunaga and starring Emma Stone and Jonah Hill; and period mystery The Alienist based on Caleb Carr's bestseller that is set to premiere on TNT on January 22.