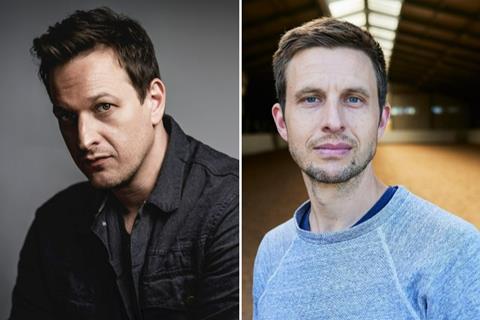 Anglo-French production and financing outfit Anton has sold the psychological thriller Mothers' Instinct, starring Jessica Chastain and Anne Hathaway, in a slew of territories, attached a new director and added key cast members.
Studiocanal has bought UK-Ireland rights and Amazon has acquired rights for Canada, Australia and New Zealand.
French cinematographer Benoit Delhomme is taking the reins for his directorial debut after Belgian director Olivier Masset-Depasse had to drop out owing to a family commitment. The film is an English-language remake of his 2018 feature, Duelles, and Masset-Depasse will retain an executive producer credit. Delhomme's cinematography credits include The Theory Of Everything, Lawless and Minamata.
Josh Charles and Anders Danielsen Lie, the Norwegian star of The Worst Person In The World, have also joined the cast.
Writer Sarah Conradt has adapted the English-language script set in the early 1960s about two friends who live a traditional idyllic lifestyle, both with successful husbands and sons of the same age, whose lives are shattered by a tragic accident.
Mothers' Instinct is now shooting in the US and has also sold to Vertice (Spain/Italy), The Searchers (Benelux), California (Latin America), Empire Entertainment (the Middle East), Watcha (South Korea), Filmfinity (South Africa), Shaw Renters (Singapore), Tanweer (Turkey), Ascot Elite (Switzerland), Nos Losumundo (Portugal), Moviecloud (Taiwan), Spentzos (Greece), Intercontinental (Hong Kong), PVR (India), Sahamongkol (Thailand), Monolith (Poland), Blitz (former Yugoslavia), and Vertical has acquired the remaining Eastern European territories.
US rights have previously been taken by Neon. Anton negotiated the domestic sale alongside CAA Media Finance.
The film is produced by Chastain and Kelly Carmichael of Freckle Films, Hathaway, Paul Nelson at Mosaic and Jacques-Henri Bronckart.
The title is based on the novel Derrière la Haine by Barbara Abel.