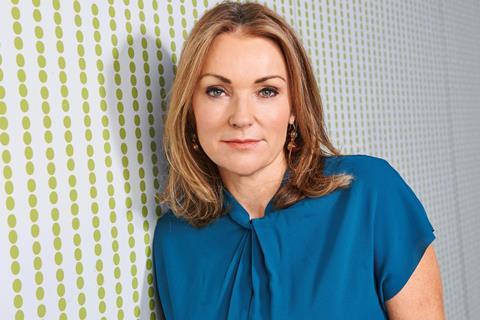 Women in Film and TV (UK) is launching its 10th mentoring scheme for film and TV workers, led by mentors including Apple's Jay Hunt and Netflix's Sam Doyle.
The scheme is run in association with ScreenSkills and supported by Avid, the BBC, Channel4, EON Productions, Lionsgate, Panalux; Panavision, Twickenham Studios and UKTV.
Twenty women working at the mid-career level have been selected as mentees (full list below). They are working across directing, producing, script editing and development.
WFTV's mentoring producer Tracy Forsyth, who is also a Creative Mentor at Channel 4 Indie Growth Fund, and an executive coach, leads the programme.
WFTV Chair Liz Tucker said: "We only have to look at the career paths of previous mentees to know our scheme really works. Over 108 women have now taken part in the scheme and previous mentees have landed jobs at Amazon, the BBC and Channel 4. Our scheme genuinely changes lives and careers".
The Scheme runs for six months, during which the participants receive six hours of mentoring contact with an experienced industry figure alongside peer-to-peer training and seminars, WFTV member events and industry networking opportunities.
The mentors for 2020 are:
Zeb Achonu, film editor
Lindsay Bradbury, commissioning editor, daytime, BBC
Sumi Connock, creative director of formats, BBC Studios
Catherine Catton, head of popular factual and factual entertainment, BBC
Danny Cohen, president, Access Entertainment
Sam Doyle, executive producer, Netflix
Loran Dunn, film droducer, Delaval Films
Jocelyn Jee Esien, writer and actor
David Glover, founder, 72 Films
Lorraine Heggessey, chair, Grierson Trust
Tamara Howe, managing director, Vice TV EMEA
Jay Hunt, chief creative officer, Apple
Rachel Job, SVP unscripted content, ALL3Media
Sam Jukes Adams, executive coach & TV production consultant
Laura Lankester, creative director, Lookout Point
Addie Orfila, founder, Addie Orfila Training
Harriet Pennington Legh, agent, Troika Talent
Ade Rawcliffe, head of diversity for ITV commissioning
Hilary Rosen, deputy head of commissioning, UKTV
Norma Wisnevitz, COO, True North
The 20 mentees are:
Claire Bachelor, composer
Kate Bennetts, investment director
Mel Bezalel, director of development, RDF
Rebecca Brown, commercial manager
Factual Bruna Capozzoli, online media producer
Samantha Fray, programme manager, Beyond Bronte
Serena Lloyd-Smith, diversity & inclusion networks specialist
Cat Marshall, production supervisor, WARP Films
Ruth Mayer, documentary producer/director
Zoe McGivern, head of development/series producer
Helen O Donnell, head of development, BBC Studios Talentworks
Janice Okoh, scriptwriter
Jemma Parish, senior AP, TravelMan
Gilberte Phanor, graphics editor/news producer, Sky
Alice Ramsey, BBC Writers Room development producer
Jenny Stimpson, documentary producer
Vavthana Suganya Suppiah, film editor
Editor Ruchika Tagore, development executive
Sian Whomes, head of talent, Sony Pictures
Emma Yap, scripted development executive
Female distribution specialists discuss creating diverse teams, making smart deals at Glasgow panel