DC Entertainment tentpole stars Jason Momoa as the magestic marine muscle-man.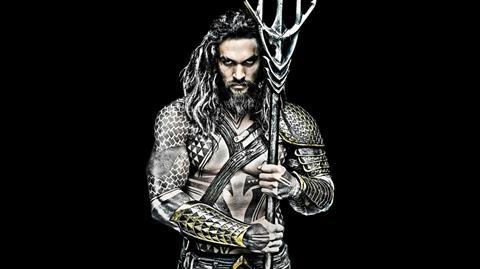 Warner Bros has moved back Aquaman from October 5, 2018, to December 21, 2018.
James Wan directs Momoa as Arthur Curry, who learns he is the ruler of the fabled underwater realm of Atlantis. Patrick Wilson and Amber Heard also star.
Momoa will get his first on-screen outing in character in the November 17 release of Zack Snyder's Justice League alongside Batman, Wonder Woman, Superman and The Flash.
Warner Bros also announced on Thursday it has dated Horse Soldiers for January 19, 2018. Chris Hemsworth, Moonlight breakout Trevante Rhodes and Michael Shannon star in the Taliban war drama.
The PG13-rated comedy Bastards will open on December 22 this year and stars Owen Wilson, Ed Helms, J.K. Simmons, Katie Aselton and Glenn Close.