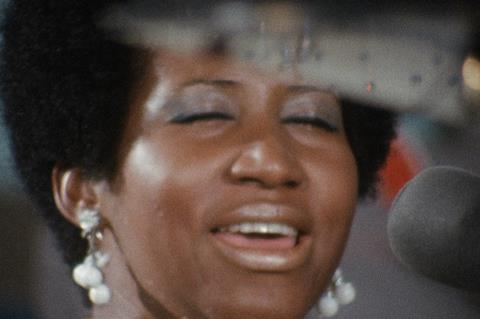 Top brass at AFI FEST presented by Audi have added the Aretha Franklin documentary Amazing Grace to the line-up.
The film features Franklin's renowned two-night performance at New Temple Missionary Baptist Church in Los Angeles and will receive its West Coast premiere as a Special Screening on Thursday (15) at 8pm at TCL Chinese 6 Theatres.
Warner Bros Records hired the late Sydney Pollack to film Franklin singing at a church service in Watts, South Central, on January 13 and 14, 1972. It was intended to accompany her live album of the same name, which became the biggest selling album of Franklin's career.
The film has never been released until now for two reasons. Pollack forgot to use clapperboards, which meant it was extremely hard to sync sound to image.
Producer Alan Elliot took over the film when Pollack died in 2008 and Amazing Grace was set to premiere at Telluride and TIFF earlier in the season, before Franklin herself interjected for reasons that remain unclear.
Franklin died in August and her estate has allowed the film to be seen. Amazing Grace premiered at Doc NYC and does not carry a director credit.