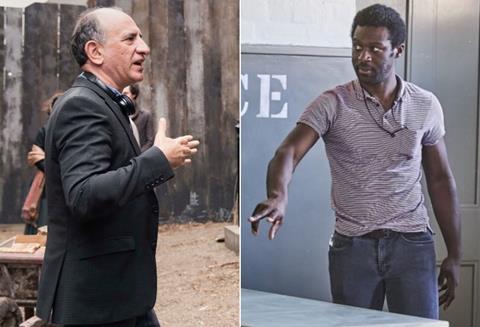 Filmmakers Armando Iannucci and Francis Annan are to be the first recipients of the DDA Spotlight Award at the Tallinn Black Nights Film Festival in Estonia.
The new honour has been established to recognise diversity in inclusion in cinema. UK writer-director Iannucci will be honoured for his latest feature, The Personal History Of David Copperfield, which has an inclusive cast led by Dev Patel.
Fellow UK filmmaker Annan will be awarded for his latest feature, Escape From Pretoria, which stars Daniel Radcliffe as anti-apartheid activist Tim Jenkin, who was sentenced to a South African prison for 12 years but hatched a daring escape plan.
Due to ongoing restrictions in the UK and much of Europe, Iannucci and Annan will accept their awards virtually on November 15.
Ahead of receiving the honour, Iannucci said: "It's important that the cinema we make reflects who we are. This story may have been written 170 years ago but it speaks to us now. Diversity was crucial to our process making The Personal History of David Copperfield, not least because to make the best film you should be able to choose the best talents for the part. Hopefully, this award will inform how other period dramas are cast in future."
Speaking about the message of his film, Annan said: "This story shows that anyone, anywhere on earth can champion the cause of racial equality in our world - and it's often a significant sign when people from opposing sides join forces to end tyranny."
The 24th Tallinn Black Nights Film Festival will run from November 13-29 and will screen The Personal History Of David Copperfield as well as Escape From Pretoria.
Earlier this week, Black Nights announced that Estonian-Canadian cinematographer Alar Kivilo will receive the festival's lifetime achievement award
Kivilo's credits include Sam Raimi's A Simple Plan, John Lee Hancock's The Blindside and, most recently, Natalie Krinsky's The Broken Hearts Gallery. Kivilo is set to receive the honour at the festival's award ceremony on November 27.