French distributor ARP acquires Alex van Warmerdam's new film from Fortissimo ahead of Cannes world premiere.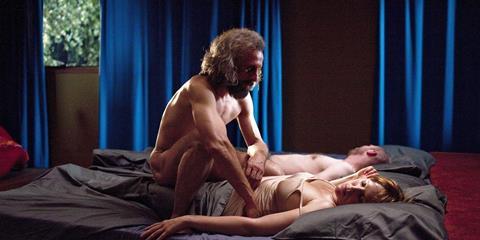 ARP has acquired the French rights to Dutch director Alex van Warmerdam's Borgman.
The film will receive its world premiere In Competition at the upcoming Cannes Film Festival – the first Dutch feature to do so in 38 years.
The dark fable portrays what happens to a typical but arrogant middle class family when the Devil, embodied in the form of Camiel Borgman (Jan Bijvoet), invades their comfortable suburban street.
The cast also includes many of the Dutch auteur's regular ensemble such as Annet Malherbe and Eva van de Wijdeven.
Borgman was co-produced by the Netherlands' Graniet Film, Belgium Epidemic and Danish Angel Films, supported by the film funds of the Netherlands, Flanders and Denmark and by Eurimage.
Fortissimo Films holds all rights outside Benelux and Scandinavia.
The deal was negotiated by Fortissimo's executive vice president of international sales, Nicole Mackey, and ARP's Michéle Halberstadt.
Fortissimo has worked with Graniet Films and both Alex and Mark van Warmerdam for nearly 20 years. It represents all of the director's films including The Northerners, Little Tony, The Dress, Waiter and The Last Days of Emma Blank.