EXCLUSIVE: Paris-based Luxbox secures new sales on Un Certain Regard title.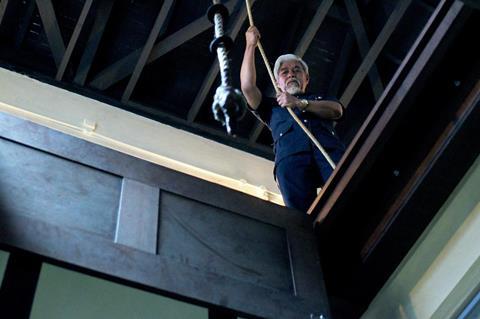 Arrow Films has picked up UK and Ireland rights on Singaporean director Boo Junfeng's prison drama Apprentice, following its premiere in Un Certain Regard at the Cannes Film Festival last week.
Junfeng's tale of a young prison guard being groomed to succeed a prison hangman generated favourable reviews and buyers are also reacting positively to the feature. Paris-based Luxbox handles sales.
"Arrow Films were totally struck by director Boo Junfeng's power and skilful execution," said Arrow's acquisition director Tom Stewart.
"We're excited about bringing this to the UK and Eire audience in the near future and also to be continuing our strong relationship with Luxbox."
Other Cannes deals included to Poland (Aurora), Greece (Weird Wave) and Eastern Europe (HBO) while the film was pre-sold to Singapore (Clover Films), Turkey (Bir Film), Mexico (Mantarraya) and Hong Kong and China (Bravos Pictures).
Version Originale Condor will release the film in France on June 1 and Clover Films has scheduled a Singapore release for June 30.
Luxbox made its Cannes debut this year having been launched by former NDM head of sales Fiorella Moretti and publicist and producer Hedi Zardi last October.
Other titles on its Cannes slate included Bruno Dumont's upcoming musical Jeannette, exploring the childhood of Joan of Arc, and Morocco-based Spanish director Oliver Lax's Atlas Mountain odyssey Mimosas, which clinched the top prize in Cannes' Critics' Week.