EXCLUSIVE: Titles from Voltage, Hannibal, Highland Film Group among haul.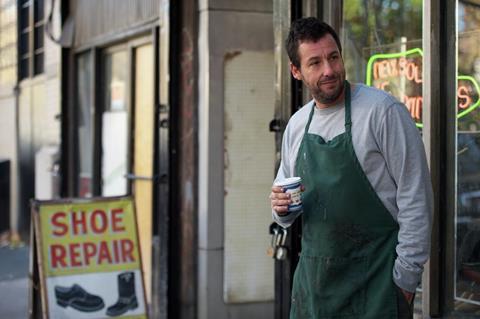 Ascot Elite has recently secured rights in German-speaking Europe to seven films from sales outfits including Voltage, Hannibal Classics and Highland Film Group.
The company has acquired all rights for German-speaking Europe including Switzerland to comedy The Cobbler from Voltage.
Adam Sandler, Dustin Hoffman and Steve Buscemi star in the story of disenchanted cobbler who stumbles upon a magical heirloom that allows him to step into the lives of his customers and see the world in a new way.
Also from Voltage (and ZDF) Ascot Elite picked up the home video rights for German-speaking Europe and Switzerland to drone thriller Good Kill, starring Ethan Hawke, Zoe Kravitz, January Jones and Bruce Greenwood.
From Hannibal Classics, the outfit picked up Scott Mann thriller Bus 657, about a desperate father who hijacks a city bus; from Wizart the company has bought animation The Snow Queen 2: The Snow King; and from Mongrel comes Electric Boogaloo – the Wild, Untold Story of Cannon Films.
All three were acquired for German-speaking Europe including Switzerland.
The company has also done deals in the same markets for Highland Film Group comedy Barely Lethal, starring Samuel L. Jackson, Jessica Alba and Hailee Steinfeld, and action film The Trust starring Nicolas Cage.
Stephan Giger, COO Ascot Elite Entertainment Group said: "We are very pleased with these recent acquisitions and we are looking forward to an even more successful 2015.
"Not only expect great stories but also the most renowned actors like Robert de Niro, Adam Sandler, Nicolas Cage, Ethan Hawke and Jessica Alba.
"My personal 'treat' is the action thriller Bus 657 with Jeffrey Dean Morgan, Robert de Niro and Dave Bautista. Director Scott Mann once more re-engages us with breath-taking and spectacular chases."