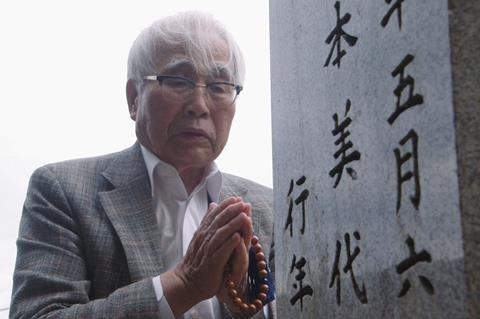 Hong Kong-based Asian Shadows has picked up international rights to two films directed by acclaimed Japanese documentary filmmaker, Kazuhiro Soda, including his Berlinale 2020 Forum title Zero.
The Japan-US co-production follows mental health professional Dr Masatomo Yamamoto as he begins the process of retirement to take care of his ailing wife. Soda's award-winning 2008 film Mental also focused on Yamamoto during an earlier stage of his career, and has also been acquired for international distribution by Asian Shadows.
Mental broke a major taboo against discussing mental illness prevalent in Japanese society and revealed Yamamoto's therapeutic techniques, which include community-based healthcare, quiet compassion and putting the needs of his patients above everything else.
Zero is receiving its international premiere in Berlinale's Forum section following its world premiere at MoMA Doc Fortnight 2020.
Soda is renowned for his unique style of "observational filmmaking" in which he shoots without developing pre-conceived notions through prior research or scripts. His "Ten Commandments" of observational filmmaking include no research, no meetings with subjects before shooting, no narration, super-imposed titles or music and using long takes. He also insists on paying for each production by himself.
He is a Berlinale regular with Mental screening at the festival before winning awards at the Busan and Dubai film festivals, while his last two films, Inland Sea (2018) and The Big House (2018), screened at the Berlinale in Forum and Critics Week respectively.
"We are delighted to collaborate with Kazuhiro Soda, a real master of observational cinema," said Asian Shadows head of sales and acquisitions Maria Ruggieri. "By his Ten Commandments, his defence of a pure independent cinema, financially and artistically independent, make his films powerful and unique."
Asian Shadow's EFM slate also includes Chinese filmmaker Wang Xiaozhen's Love Poem, about a couple who begin to question their relationship on a road trip; and Liu Shu's Lost Lotus, about a young teacher whose Buddhist faith is challenged when her mother dies in a hit-and-run accident.