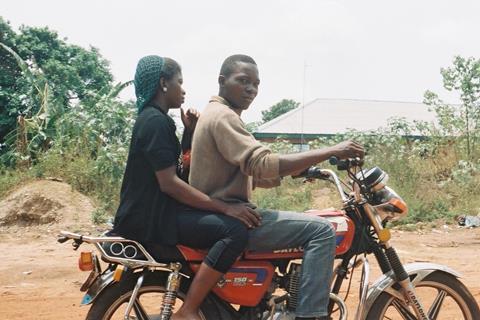 Thirteen international projects have been selected for the inaugural development lab Attagirl, designed to support female and non-binary filmmakers.
It is an initiative of Australia's For FIlm's Sake and is supported by Screen Australia's Enterprise Business and Ideas programme, advocacy organisation For Film's Sake, and the Toronto and Sydney International Film Festivals.
The first of three workshops in a 10-month programme will take place this week. It will include projects spanning the US, Canada, UK, Australia, Sweden and New Zealand and will include creatives from Mexico and Trinidad.
Attagirl participants were originally meant to participate in-person at three international film festivals but the virus crisis has meant the lab has shifted to a mostly digital format.
The three workshops will focus on story, audience and marketplace strategy, and participating teams will be helped by mentors to create strategies for financing and release of their films.
The teams will be invited to participate in-person at a financing forum at the Sydney Film Festival in 2021.
Attagirl 2020 Projects
The Wolf Will Tear Your Immaculate Hands (Swe)
Dir. Natalie Alvarez Mesen
Prod. Nima Yousefi
Melted (UK)
Dir. Rachel Maclean
Prod. Ohna Falby
Bruja (UK-Mex-Can)
Dirs. Nora Unkel, Michele Garza Cervera
Prods. Colin Day, Coco Marie Schneider
White River (Can)
Dir. Sam Coyle
Prods. Julie Strifler, Natalie Urqhuart
In My Father's House (US-Nig)
Dir. Abbesi Akhamie
Prod. Melissa Adeyemo
Tenderwood (NZ)
Dir. Alyx Duncan
Prods. Lani-Rain Feltham, Emma Slade
Claudia (Can)
Dir. Frances-Anne Soloman
Prods: Frances-Anne Soloman, Adjoa Andoh
Co-pros. Nadine Marsh-Edwards, Lisa Wickham, Shant Joshi
The Circus (Aust)
Dir. Emma Freeman
Prod. Leanne Tonkes
Seeing Scout (Aust)
Dir. Tanya Modini
Prod. Stephanie Dower
The White Girl (Aust)
Dir. Tracey Rigney
Prod. Damienne Pradier
Common Ground (Aust)
Dirs. Eve Spence, Amin Palangi
Prod. Carolyn Johnson
My Sister Ellie (Aust-UK)
Dir. Laura Scrivano
Prods. Jessie Mangum, Samantha Collins
Fads & Miracles (Aust)
Dir. Zoe Pepper
Prod. Cody Greenwood