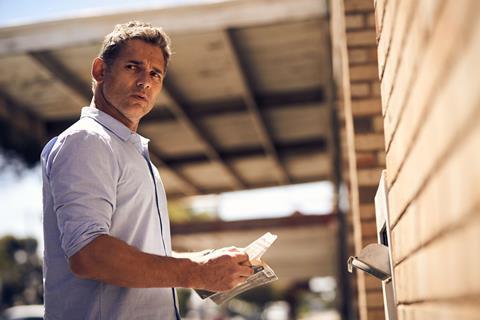 Cornerstone Films has closed a raft of deals with top buyers on Eric Bana crime drama and Australian box-office smash The Dry led by Leonine for German-speaking Europe.
The film has held on to the number one spot for five consecutive weeks since it opened via Roadshow Films on January 1 on A$3.5m (USD $2.7m), a mighty debut for an independent feature.
The Dry currently stands at more than A$16m (USD $12.4m) and has overtaken Muriel's Wedding and The Water Diviner to rank 17th on Australia's all-time top 20, just behind The Adventures Of Priscilla, Queen Of The Desert.
Besides the Leonine deal, Cornerstone has licensed rights for Swift (France), Italy and Spain (Notorious), Scandinavia (Selmer Media), Benelux (Three Lines), Eastern Europe (M2 Films), and international airlines and ships (Terry Steiner International). UK negotiations are ongoing.
Directed by Robert Connolly from a screenplay he co-wrote with Harry Cripps, the film is an adaptation of a 2016 best-seller by Jane Harper. The story follows a federal agent (Bana) who returns to his drought-stricken hometown for the funeral of a childhood friend who allegedly killed his wife and child before taking his own life.
When he digs up an old case involving the death of a teenage girl that may be linked to the current tragedy, the agent encounters the prejudice and pent-up rage of a terrified community.
The cast includes Genevieve O'Reilly (Rogue One: A Star Wars Story, Tolkien), Keir O'Donnell (Ray Donovan) and John Polson (Mission: Impossible II).
Bruna Papandrea (Big Little Lies, The Nightingale), Jodi Matterson (Down Under, Little Monsters) and Steve Hutensky (The Nightingale, Little Monsters) produced through Papandrea's Made Up Stories. Bana and Connolly are executive producers alongside Ricci Swart, Andrew Myer, Jeanne Snow, and Meryl Metni.