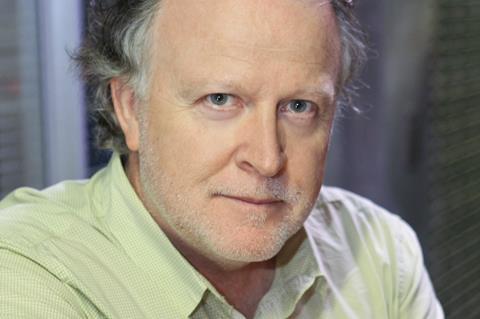 A contingent of leading Australian screenwriters is in Los Angeles for a week of Hollywood meetings and to attend the US launch of Showcase, an online platform for writers from NCIS showrunner Shane Brennan's Scripted Ink.
As Scripted Ink opens a Hollywood office, Brennan has flown over nine sponsored screenwriters to help promote the all-Australian online platform, Showcase, designed to support writers and connect them to the marketplace.
Showcase launches on Monday (24) at Raleigh Studios in Hollywood and offers international producers and financiers the opportunity to browse through more than 150 curated ideas and connect with their creators.
The platform launched in Australia in 2017 and in that time more than 12 projects have been optioned and more than 30 projects and writers have received Scripted Ink funding for script development, including Vestal Virgins by Ellie Beaumont (House Husbands) and Three Crooked Kings by Justin Monjo (Storm Boy).
Australian writers whose work has been featured on Showcase include Catherine S. McMullen, whose The Other Lamb appeared on the Black List, Andrew Knight (Hacksaw Ridge), Craig Pearce (Moulin Rouge!), Jan Sardi (Shine), John Collee (Happy Feet), Shelley Birse (The Code), and Jacquelin Perske (The Cry).
"Because of the way that audiences get their entertainment these days there's been an absolute explosion in the demand for content," said Brennan, the NCIS, NCIS: Los Angeles, CSI and One Tree Hill showrunner who launched Scripted Ink in 2016. "Australian screenwriters are a rich source of writing talent and ideas. Showcase and Scripted Ink are working together to bring that Australian talent to the US, and indeed the world."
"Through a meticulous peer-review process, we find rich new project ideas from a diverse range of talented Australian screenwriters and shine a spotlight on them," said Scripted Ink CEO Jacqueline Elaine.
"Producers will find film and television writers who have been nominated for and won the most prestigious international and Australian awards. They'll find experienced showrunners who have created series that have been successfully distributed internationally. They'll find writers who have a proven and impressive slate of writing and producing credits. And they'll discover powerful new voices too.'
Scripted Ink has sponsored nine screenwriters to take part in meetings from June 24-28 with Hollywood producers and managers.
The Sponsored screenwriters, all of whom have scripts featured on Showcase, are: Ellie Beaumont, Catherine McMullen, Brendan Luno, Sam Meikle, Kelly Lefever, Matt Cameron, Mark O'Toole, Jessica Brookman, and Kym Goldsworthy.