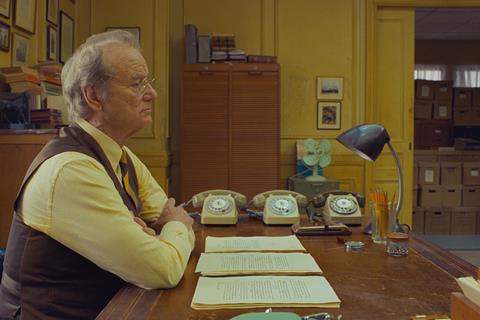 Austria's cinemas are being forced to close their doors from next Monday (November 22) as part of a national lockdown announced by Chancellor Alexander Schallenberg in Vienna on Friday morning.
The lockdown, which is expected to last 10 days and could be extended for another 10 days, means Austrians are not allowed to leave their homes except for work, essential purchases such as food or medicine and for exercise.
A partial lockdown had already been introduced for unvaccinated Austrians since last Monday (November 15) but cinemas remained open.
Now exhibitors and distributors are scrambling to rearrange release dates.
in a Facebook post, Vienna's arthouse Filmcasino cinema said: "We do not yet know when we will be able to reopen. Tickets already purchased will remain valid, new dates for our events will be announced later."
Filmcasino is presently screening The French Dispatch, The Power Of The Dog and the documentaries Walchensee Forever and The Sparks Brothers. But bookings by Filmcasino and its sister venue Filmhaus of films such as Summer Of Soul (due for release on November 26), the Berlinale winner Mr Bachmann And His Class (November 27), Respect (December 2) and The Hand Of God (Dec 3 ) have now all been postponed with new dates yet to be announced.
Meanwhile, in response to the nationwide lockdown, the Hollywood Megaplex chain has brought forward its special screenings of the Lord Of The Rings triple feature from the original date of December 11 to tomorrow (Saturday November 20).
Titles on general release in Austria right now that will be impacted negatively by the lockdown include Ghostbusters: Legacy (released November 18), The Addams Family 2, Eternals, Dune as well as the German comedies Contra and Die Rettung Der Uns bekannten Welt.
Around 66% of Austria's population is fully vaccinated, one of the lowest rates in western Europe, and the seven-day incidence rate of 1,000 per 100,000 people is among the highest on the continent.