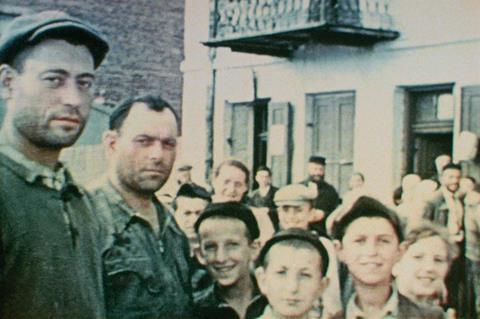 Austrian documentary sales specialist Autlook Filmsales has recorded a string of key deals on Bianca Stigter's Holocaust documentary Three Minutes - A Lengthening.
The film has sold to UK (Curzon), Australia (Madman Entertainment), Spain and Portugal (FilmIn), Scandinavia and Baltics (NonStop), Poland (Against Gravity), Hong Kong (PCCW) and Former Yugoslavia (Discovery Film).
Neon's boutique label Super Ltd will distribute to North America later this autumn. Japanese and German buyers are also reportedly circling the film.
From a three-minute home film from 1939, the director recreates the story of a lost Jewish community in Poland before WW2. Narrated by Helena Bonham Carter, the film had its premiere at Venice, going on to screen at Telluride, Toronto, Doc NYC, Sundance and Dublin, where it won the documentary award.
Floor Onrust and Family Affair Films produced the film with the support of The Netherlands Film Fund and Amsterdam Fund for the Arts.
Stigter previously worked as associate producer on her husband Steve McQueen's 12 Years A Slave and Widows.
McQueen's new doc The Occupied City, based on Stigter's book, Atlas Of An Occupied City, Amsterdam 1940-1945 and also produced by Family Affair and backed by A24 and New Regency, is expected to surface later this year.
Autlook also has two new projects in the Cannes Marché; The Business Of Birth Control by Abby Epstein, a timely film about how the pill revolutionised women's emancipation; and The Thief Collector by Allison Otto, about the brazen heist of one of Willem de Kooning's most famous works.
Autlook has also announced other recent sales on its slate. Its Lebanese female rock music doc Sirens has sold to MENA (Frontrow), Benelux (MOOOV), Baltic countries and Scandinavia (NonStop).
Neasa Ni Chianain and Declan McGrath's Young Plato, about a Catholic primary school in Belfast, has sold to Japan (Tooyoka Cinema), Israel (YES DBS), Sweden (SVT), Hong Kong (PCCW), Poland (Against Gravity) and New Zealand (Rialto Channel).