EXCLUSIVE: The Avengers 2 is scheduled to shoot at Pinewood-Shepperton in early 2014.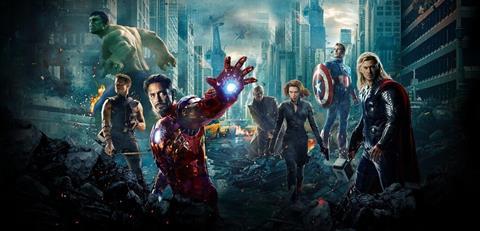 Marvel's The Avengers 2 is due to begin shoot at Pinewood-Shepperton in early 2014, with production due to get underway later this year.
Slated for a spring 2015 release through Disney, Screen understands that the film is scheduled to shoot at Shepperton Studios, marking the latest collaboration between Marvel and the Buckinghamshire hub, with the US juggernaut recently wrapping shoot at the studios on Thor: The Dark World and gearing up for shoot on Guardians of the Galaxy this summer.
While plot and cast details have been kept under wraps, Joss Whedon is returning to write and direct the sequel, whose original cast included Chris Hemsworth as Thor, Robert Downey Jr as Iron Man, Scarlett Johansson as Black Widow, Jeremy Renner as Hawkeye and Chris Evans as Captain America.
Marvel's decision to continue its collaboration with Pinewood-Shepperton will be music to the ears of local crew, VFX houses, the BFI and the UK government in particular, which are all keen to see levels of inward investment restored to their 2011 high of more than $1.5bn.
Recent major productions to shoot at the studios include Maleficent, Jack Ryan and The Muppets sequel while Disney's live-action version of Cinderella is also due to get underway soon.
The Avengers (aka Marvel's Avengers Assemble in the UK), which shot entirely in the US, grossed more than $1.5bn worldwide, making it the biggest film of 2012 and the third biggest film to date (based on unadjusted grosses) behind Avatar and Titanic.
The plot saw Nick Fury of S.H.I.E.L.D. bring together a team of superheroes to form the Avengers and help save the Earth from Loki and his army.
Whedon recently wrapped TV pilot S.H.I.E.L.D., also set in the Marvel Cinematic Universe.